Tottenham winger Gareth Bale is a perfect role model, says Nigel Adkins
Southampton manager Nigel Adkins says Gareth Bale is the perfect role model for his young stars at St Mary's.
Last Updated: 27/10/12 1:57pm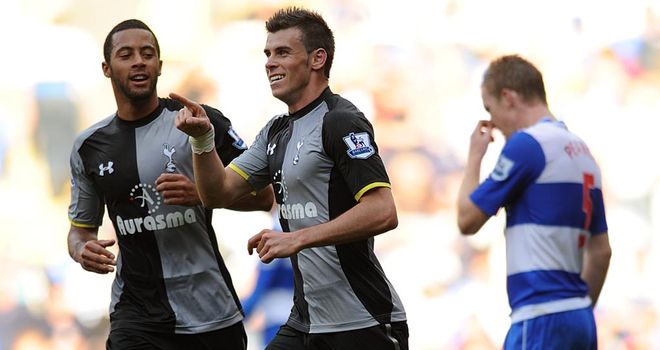 Bale - who returns to the south coast with Spurs on Sunday - was a product of the famed Southampton academy along with Alex Oxlade-Chamberlain, Theo Walcott and Alan Shearer.
James Ward-Prowse and Luke Shaw are just two of the players who have recently made the step up from academy to the Saints first team, and Adkins thinks the duo could learn a lot from how Bale conducts himself.
"He is a very professional player," Adkins said. "He looks after his lifestyle and he is reaping the rewards for doing that.
"He is a shining example of how professional you need to be to be successful at the top level."
But whilst Adkins is aware of Bale's talents, he insists his men cannot afford to concentrate solely on shackling the winger.
"Every player in the opposition is a threat," he added. "To concentrate on one player means you neglect the others."