Ji-Sung Park unlikely to make Queens Park Rangers return against Southampton
Ji-Sung Park is not expected to feature in this week's crunch league clash between Queens Park Rangers and Southampton.
Last Updated: 12/11/12 7:26pm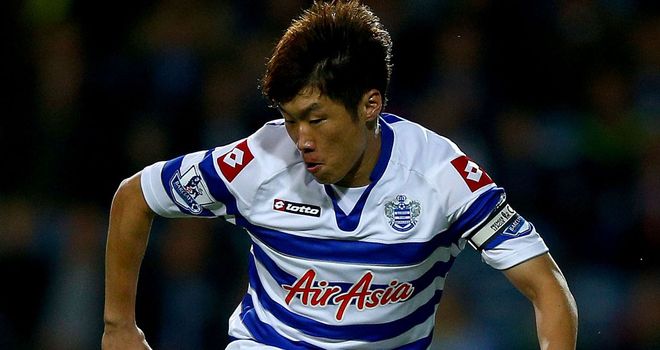 The ex-Manchester United midfielder has been out of action for three weeks with a sore knee and Rangers' manager Mark Hughes does not expect the South Korean to play at Loftus Road this Saturday.
QPR are yet to win a Premier League match this season, while visiting Saints have managed just one.
Hughes told West London Sport: "Ji's been struggling with his knee but we're hopeful he'll start training and then figure, possibly not this weekend, but the one after.
"The injuries are clearing and we're getting a few back. Kieron Dyer will hopefully be an option."
Dyer is back in training following a calf injury.