Southampton midfielder Morgan Schneiderlin looking forward to trip to Anfield
Southampton midfielder Morgan Schneiderlin is determined to get one over on his childhood idol Steven Gerrard.
Last Updated: 30/11/12 2:00pm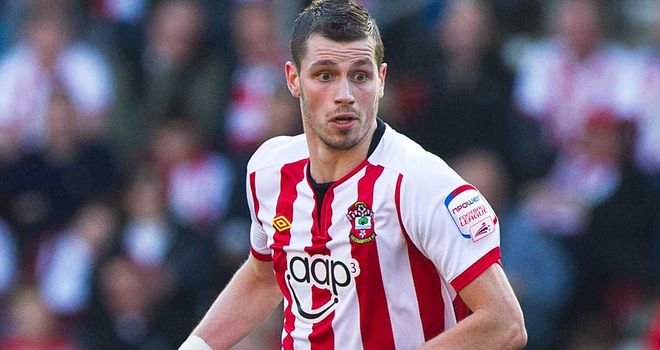 Schneiderlin began to follow the Reds in his native France due to the influence of Gerrard and cannot wait to test himself against the England midfielder at Anfield.
"It is a bit extra special to play Liverpool," said Schneiderlin. "In France when you watch TV, you had to choose between Liverpool and Manchester.
"A lot of people six or seven years ago chose Manchester United, I chose Liverpool because I used to, and I still, love Steven Gerrard as a player.
"It will be special and I can't wait to play against him, but unfortunately he is going to feel bad because we're going to bring back three points.
"I will treat him like another player on Saturday. I just want to confront him and see what I can do against him.
"Of course, he is one of the best players in the world and that's what I want to play against every game. The best."
Saints are in the midst of a four-match unbeaten run and Schneiderlin believes there is a growing momentum at St Mary's.
"It is very good when you look at the start of the season," he said. "It was very tough, very hard but we have grown in confidence. Now we have been unbeaten in four games, it is very good.
"We want to carry that on as far as we can. Everyone has worked very hard in the training ground. We make less mistakes and we are playing better as a team. We want to carry on."