Fonte: We'll do it in style
Southampton defender Jose Fonte says they will not sacrifice their bland of attractive football to get results
Last Updated: 08/12/12 2:21pm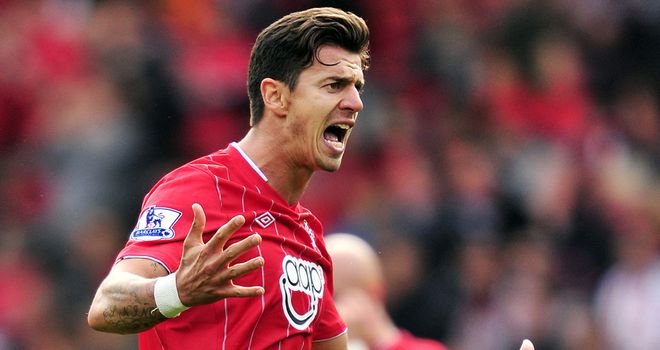 The Saints are embroiled in a relegation dogfight and face fellow-strugglers Reading at St Mary's on Saturday.
"It is a massive game for both of us," Fonte said. "We are aware of the pressure.
"It is going to be an energetic game, tough for both of us, but we look forward to it.
"The attitude has to be 100 percent but our philosophy is to play attractive football, to play a passing game.
"That's what we've been doing for the last three years. We have to do continue that. That's what we train every week to do.
"The players that we have they like to dribble, they like to pass it around and create chances like that, although we always have the option of going direct to Rickie Lambert, which is a great way out for us.
"But we like to play attractive football and pass it around so we will try and do that."