Maya Yoshida expects a tough physical battle at Britannia Stadium
Maya Yoshida says Southampton are braced for a hugely physical test at Stoke's Britannia Stadium on Saturday.
Last Updated: 29/12/12 2:10pm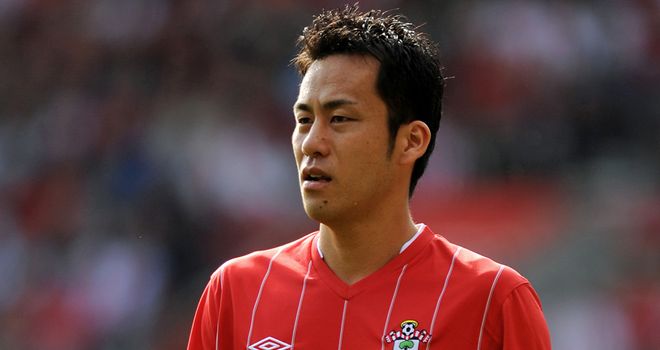 The Japan international has been in impressive form in recent weeks at the heart of the Southampton defence.
But he admits the height and power of many of the Stoke players will make Saturday's match a different proposition physically to what he has faced so far.
Stoke are unbeaten in 16 league games at the Britannia Stadium following their comprehensive 3-1 defeat of Liverpool on Boxing Day.
"It will be a really, really tough game I think," the Japan international said. "Stoke have not lost a home game this season.
"They have many, many tall guys so it will be a more physical game. We have to give away less free-kicks, corner kicks and deep throw-ins otherwise they will put many, many long balls in the box. We have to think about this.
"Of course every time I want to win a game but this time it would be really nice because they haven't lost a home game (for a long time)."
After conceding 28 goals in their first 10 games back in the Premier League, Saints have conceded just six in their last eight matches and Yoshida says that is not a co-incidence.
"The big reason is playing with the same players and for a long time," Yoshida said.
"The first time I played when I came here was in September so I had not enough time to make good communication.
"Jos Hooiveld had an injury and also many, many left- and right-backs had injuries.
"But now we play the same team and we play the same members for a long time. That is important, that continuity."