Southampton midfielder Morgan Schneiderlin says players back Mauricio Pochettino
Southampton midfielder Morgan Schneiderlin insists the players are supportive of the new managerial regime.
Last Updated: 22/01/13 3:32pm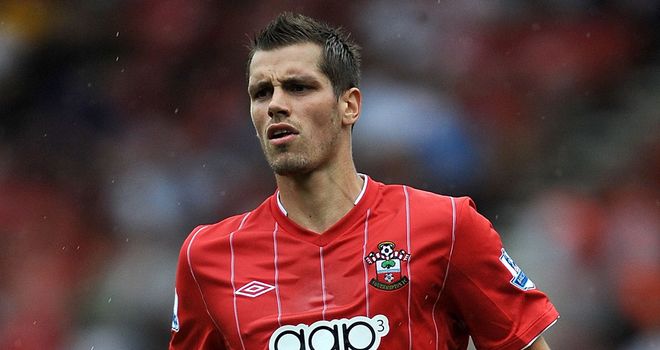 Mauricio Pochettino took charge of the team for the first time for Monday night's scoreless draw with Everton.
Saints fans voiced their displeasure at the surprise dismissal of Nigel Adkins, although Pochettino was given a warm welcome as well.
And Schneiderlin believes the performance from the hosts provided proof that the players are keen to move on quickly.
"Everyone is behind the new coaching staff and the new gaffer, and tonight we showed that," Schneiderlin said.
"We put in a good shift and I think we could have won the game, so I'm sure we will win some more games if we keep playing like that.
"The gaffer told us that we had seven clear chances in the first half, so we could have scored.
"That's football - when you don't score, you are exposed to conceding but today we stuck in there."