New Southampton boss Mauricio Pochettino out to stun Manchester United
Mauricio Pochettino says nothing less than victory will be Southampton's aim at Manchester United on Wednesday.
Last Updated: 30/01/13 6:57pm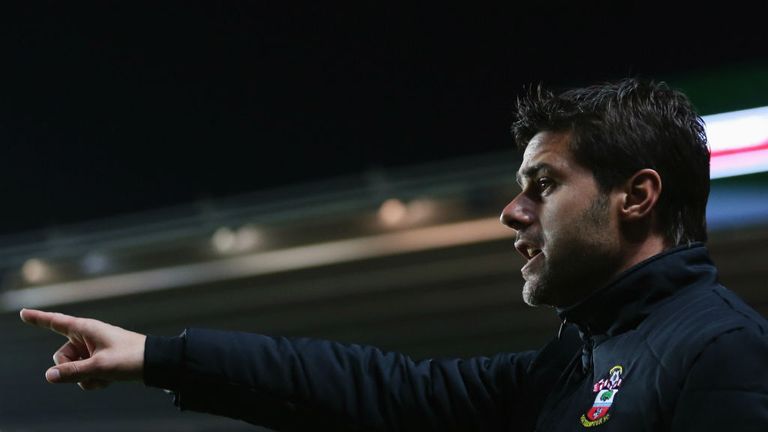 The Pochettino era at St Mary's began in encouraging fashion despite the controversy over Nigel Adkins' departure, with Saints having the better of a 0-0 draw against UEFA Champions League hopefuls Everton.
And the new manager wants his players to believe winning at Old Trafford is a genuine possibility.
He said: "We're going to Manchester to win and that has to be our mentality and I'm going to chose the players that will do that for us and for the team.
"Every single game represents three points whether you are playing against Manchester United, Wigan, Man City or Newcastle.
"Every game is important, every single match we play is important to us. All games are key and the glamour factor does not dictate how we play.
"The main thing is that we go out with a winning mentality and we want to win every single game, we always respect our rivals but our aim has to always be to get the three points."
To find out more about live football on Sky sports, Click here