Mauricio Pochettino surprised Rickie Lambert is late arrival in Premier League
Mauricio Pochettino has heaped praise on striker Rickie Lambert following Southampton's win over Man City.
Last Updated: 11/02/13 10:30am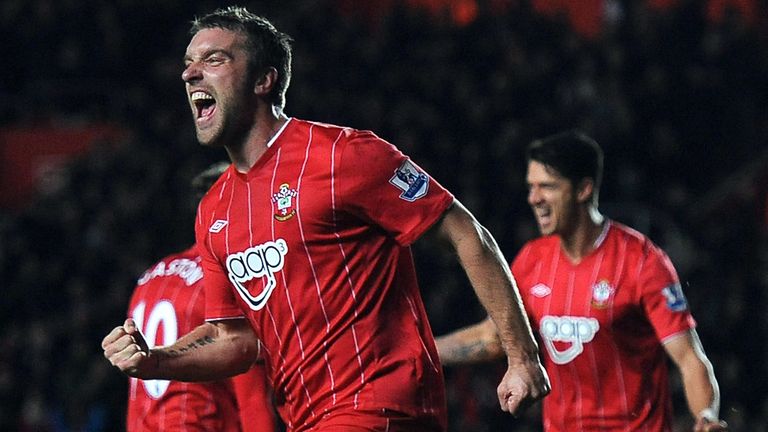 Lambert has impressed with his recent performances for the Saints, establishing himself as the current top-scoring Englishman in the Premier League.
The striker, who turns 31 next week, has 11 goals to his name so far this season and his exploits have seen him tipped for an England call-up.
The frontman is a latecomer to top-flight football following Southampton's promotion last season and Pochettino is surprised to see he has only just made a name for himself in the Premier League.
He told the Daily Mirror: "For me, he's an extraordinary footballer. When I see his career, I'm surprised he hasn't played longer in the Premier League.
"He has many qualities and none are outstanding over the others. It's well known he's a good player, he can shoot well and he's skilful, what surprised me is his mentality."
Pochettino, who succeeded the sacked Nigel Adkins at St Mary's last month, has been impressed with the attitude of his players since taking the helm.
"We have a methodology and philosophy and the players have shown a great willingness to accept it," he added.
"The players have a great capacity for assimilating ideas, a great intelligence and have also adapted very, very well."