Southampton boss Mauricio Pochettino targets victory over Norwich
Southampton manager Mauricio Pochettino admits that he is desperate for a win at Norwich on Saturday.
Last Updated: 09/03/13 2:10pm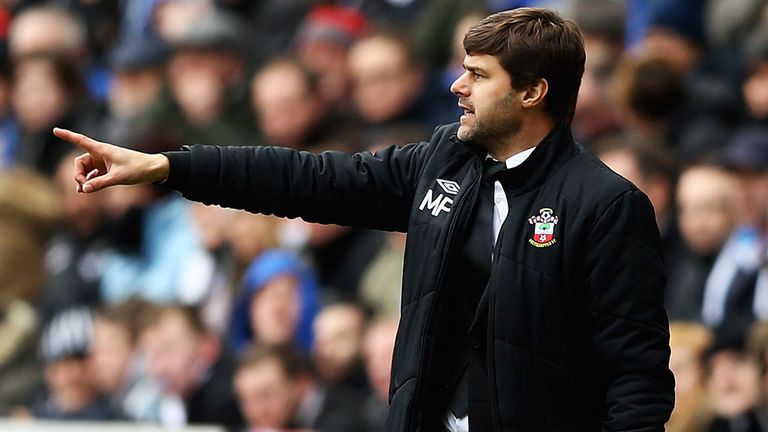 The Argentine was controversially installed in January following the sacking of the popular Nigel Adkins and has only won one of his first six matches.
The Saints are just three points clear of the drop zone after back-to-back losses but Pochettino remains upbeat ahead of the Norwich clash.
"We need to go in search of a positive result after two negative results," he said.
"If we are able to get the three points, it will put us with those teams that are also fighting but are a little bit higher up the table.
"I haven't set myself a number of points to achieve to stay up. What is my absolute desire is to win the next game.
"No-one said it was going to be easy, everything takes time. I relish pressure, I like being in a pressurised situation.
"I probably arrived here at the beginning of the year because maybe there was something not going well with the club.
"Anyhow, as with everything, you always need time to develop, but, after analysing them, I think we should have won these six games.
"Speaking in a very objective way, I think the team deserves a lot more than to have just one win from these six games.
"Overall, I don't really feel the pressure, I accept the pressure. I am really happy with the way the club and fans have treated me, knowing full well that it is not easy to get on a train that is already moving."