Mauricio Pochettino hopeful Southampton can beat Chelsea
Southampton boss Mauricio Pochettino is hoping to claim another prize scalp when Chelsea visit St Mary's on Saturday.
Last Updated: 30/03/13 2:14pm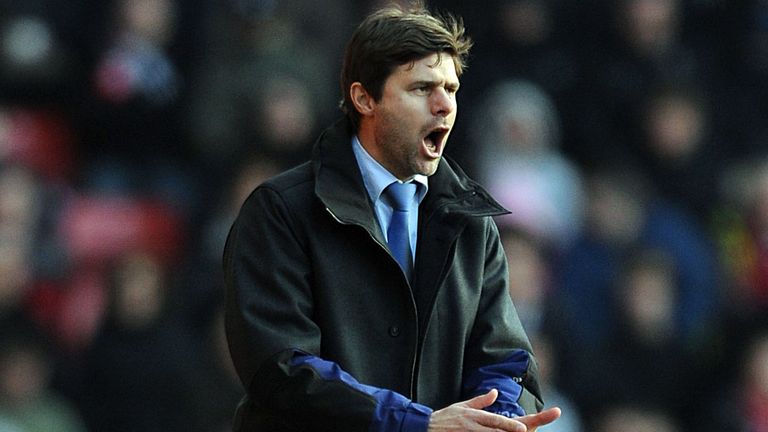 The Saints have won just two of their eight Premier League matches since the Argentinian took charge but those victories came against Manchester City and Liverpool.
"I think we had a chance to win in every game we have had, like against Everton and Wigan," Pochettino said.
"From all the games, aside from the QPR one which I wasn't really pleased with my team's performance, I did think we were almost able to win all those games.
"I think against Manchester City and Liverpool we were a lot more effective in front of goal.
"We lacked that kind of effectiveness against the smaller side, but overall I am really pleased with my side's performance and how they have been working."
Pochettino has studied videos of both January encounters with Chelsea - a 5-1 FA Cup defeat and 2-2 draw at Stamford Bridge - and believes both sides have developed since then.
"What is clear to me is that they are two very different moments for both Chelsea and Southampton," he added.
"It was useful for me more than anything to see Chelsea's evolution in these last months, comparing them to the last games they have been playing.
"Also it was useful for me to actually evaluate certain players that I had seen from afar and now have with me so it has been useful for me in that sense."
No surprises
Just two days after the 2-2 draw at Chelsea, Saints sacked Nigel Adkins and immediately appointed Pochettino.
Adkins this week returned to the Premier League as manager of struggling Reading and he takes on his former club in his first home game in charge next weekend.
"In football nothing really surprises me, but I am sure next week we'll have a lot of time to speak about Reading," Pochettino said.
"There is less than 48 hours left until we play Chelsea and basically we just need to be fully focused on the game against Chelsea.
"Next week we will have a lot of time to speak about Reading. For me personally, I am not really influenced by it. I am just really focused on the game against Chelsea."