Southampton striker Jay Rodriguez grateful to manager for giving him added confidence
Jay Rodriguez has thanked Southampton boss Mauricio Pochettino for putting his faith in him after the win over Chelsea.
Last Updated: 31/03/13 1:55pm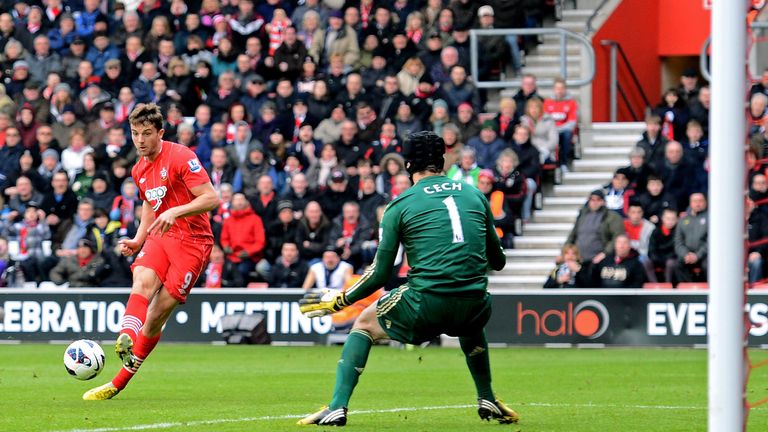 The striker struggled for form after his summer move from Burnley but has flourished since Pochettino's surprise appointment in January, grabbing the opening goal in Saturday's 2-1 win over UEFA Champions League hopefuls Chelsea.
Although Chelsea equalised through John Terry, a superb free-kick from Rickie Lambert gave the Saints three well-deserved points and gave them a big boost in their bid to avoid an immediate return to the Championship.
"The manager has put his faith in me," Rodriguez said. "He gives you belief that you should be on the pitch because he's played me and given me a chance.
"All I can keep doing is to try and do my best for him, and for the team.
"I was chuffed with the goal but, like I always say, it's the three points that matter. It was a good performance.
"We worked really hard and I thought we deserved the win. Obviously it was a great goal from Rickie, which was key, so it was a good three points.
"We just have to carry on that form we've got. We did well against Liverpool and worked hard during the international break. We know how good Chelsea are and I thought we played really well.
"It's still tight down there, so we're going to concentrate on ourselves because that's all we can affect.
"Our next game is our most important game - that's what we all think and we'll be working all week for that. It's important that we get three points to move us up the table.
"We'll work out a strategy and a tactic to play against them, and work hard to win the game."