Mauricio Pochettino not guilty about how he replaced Nigel Adkins at Southampton
Southampton boss Mauricio Pochettino does not feel guilty about the way he replaced Nigel Adkins at the club.
Last Updated: 06/04/13 12:02pm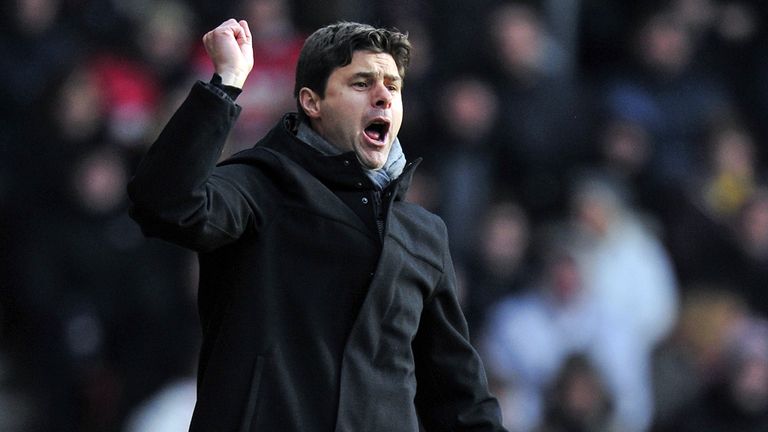 The former Espanyol boss took the helm at St Mary's after Adkins was sacked in January, despite leading the club to 15th after back-to-back promotions.
And despite some saying Adkins was treated badly at Saints, Pochettino is relishing the chance to meet his predecessor when his side take on 19th-placed Reading on Saturday.
"Nigel has my full respect for the job that he did here," said the Argentinian.
"As well as him, there are a lot of people behind the scenes that are responsible for the club being in the Premier League and doing so well in the past two or three years.
"The only thing I can say is that I hope to see him on Saturday to say hi, introduce myself and shake his hand. It will be a pleasure for me to meet him.
"I didn't feel bad at all. From the first moment, I felt I was treated very well.
"I felt I was part of a family, part of a club with an amazing work ethic so that has made me very happy. I felt really comfortable from the beginning.
"From the outside, before I arrived here I was looking at how Southampton had fared.
"Now after being here for two months, I really see how the club works. I really see how good the structure is.
"It just makes me really happy to be here so I am chuffed to bits to be here."