Mauricio Pochettino warns Southampton players against over-confidence
Southampton manager Mauricio Pochettino is determined not to allow his players to become over-confident.
Last Updated: 06/04/13 12:04pm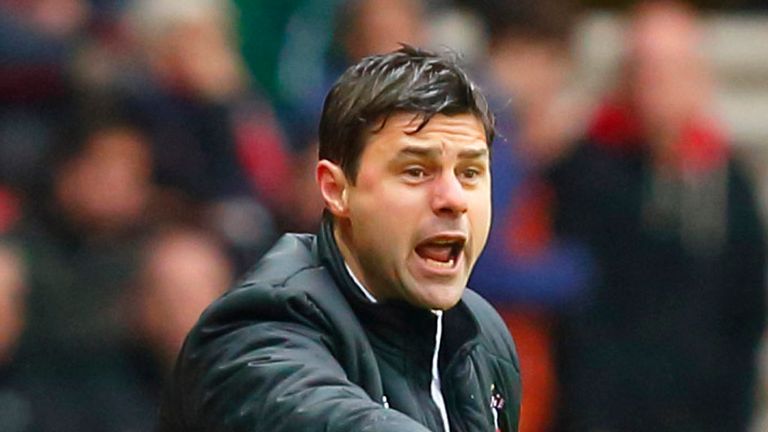 Back-to-back victories over Liverpool and Chelsea have boosted the Saints in their relegation battle, lifting them to 12th in the table.
However, they are only four points above the bottom three and Pochettino is aware that a defeat at Reading would plunge them back into serious trouble.
"In football to have confidence is really important," the Argentinian said. "Yeah, we are really confident after those wins but it is equally important to maintain a focus and we need to be mentally focused for the games ahead.
"It also happens in football that when you become overconfident you start to lose games so as well as being confident, we need to be mentally focused.
"We need to focus and we need to maintain how we felt against Chelsea and Liverpool before facing them.
"We felt really motivated, really confident so we need to keep that mental preparation.
"But I do think against Reading we are going to face a really tough opponent so we have been warned that we really need to be mentally focused and confident at the same time."
Saturday's game also sees Southampton come up against the manager they dispensed with prior to Pochettino's appointment - Nigel Adkins.
Just 78 days after being sacked by Saints, Adkins will go head-to-head with his replacement in his first home game at the Royals helm.