Mauricio Pochettino believes Southampton can earn top-10 Premier League finish
Southampton manager Mauricio Pochettino has set his sights on a top-10 finish in the Premier League this season.
Last Updated: 20/04/13 2:19pm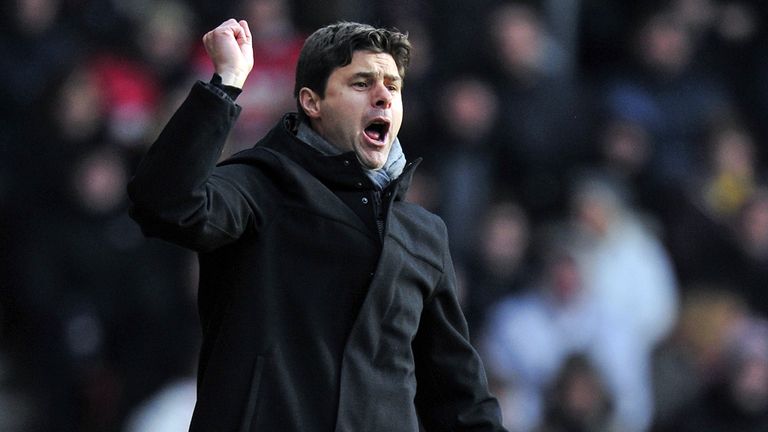 The Saints were in relegation danger when the Argentine took over from Nigel Adkins, but they have almost certainly secured another season in the top flight after a five-match unbeaten run.
And Pochettino belives picking up another three points at Swansea on Saturday will be crucial to their chances of clinching a top-half finish that appeared highly unlikely at the turn of the year.
"What I really want to do is win the game on Saturday, which we all do as a team," the Saints boss said. "I think if we're able to do that then we'll be able to finish in the top 10, but first of all we need to play the game.
"Second of all we need to be better than them and third of all we have to score the goals in order to be able to win the game and get the three points that we really want.
"Our energy cannot be really focused on what might happen. We need to focus on the present, the here and now, what is tangible.
"What is tangible now is getting three points, always training to compete, always training to win and competing to win as well.
"If we do that, we will be all right but again our focus has to be on something that is real rather than something that might happen. Also overall, our minds have to be focused in a positive way.
"It is a normal human condition that we think about negative things, that we consider negative thoughts.
"But why not think about the positives - the good things that might happen? We just have got to focus on doing positive things for ourselves and always try to win games and play and compete in a positive manner."