Mauricio Pochettino feels Southampton can challenge for Champions League
Mauricio Pochettino believes Southampton can challenge for a top-four place from next season.
Last Updated: 27/04/13 2:29pm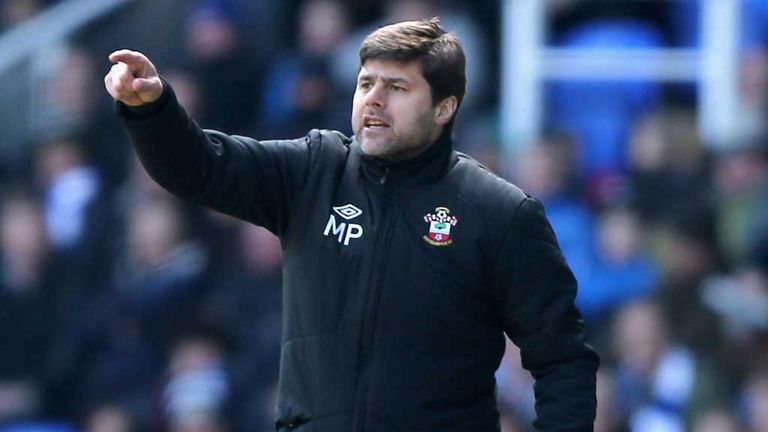 Boruc, who signed a new deal at St Mary's last week, reckons Saints are geared up to challenge for a top-four finish in the next few seasons.
But Pochettino insists there is no reason why Southampton cannot be in the running for the Champions League qualifying spots before that.
Pochettino said: "Why in a couple of years? It might be next year.
"I think in football if you have to be something, you have to be optimistic - why not dream of big achievements, big goals?
"We are an ambitious club and we have a clear way of how we want to proceed and the type of football we want to be playing, where there are means of getting that done.
"Why not put in the effort, the imagination to make that happen and dream together to reach for the stars, why not?"
Meanwhile, Pochettino is calling for his charges to stretch their unbeaten run to seven matches when they entertain West Brom this weekend.
"It is really important for us to finish the season well," he said. "We have to get the maximum number of points out of the games we have left, starting on Saturday.
"We know that the game against West Brom will be a tough one, we know they are a good side but at the same time we are on a good run of games."
With top-flight status all-but confirmed Pochettino will no doubt be casting one eye towards next season and the potential to add to his squad over the summer months.
"I think there is already a good level of quality of footballers in my squad," he added.
"But we are open as a club to try and reinforce in the positions we feel we need to improve - logically if we have the chance to improve then of course we will go for those players and I'm sure that my squad and the club itself would welcome new signings."