Premier League: Southampton's Mauricio Pochettino disappointed not to beat Stoke
Southampton manager Mauricio Pochettino was a bit disappointed not to beat Stoke but took the point.
Last Updated: 19/05/13 7:23pm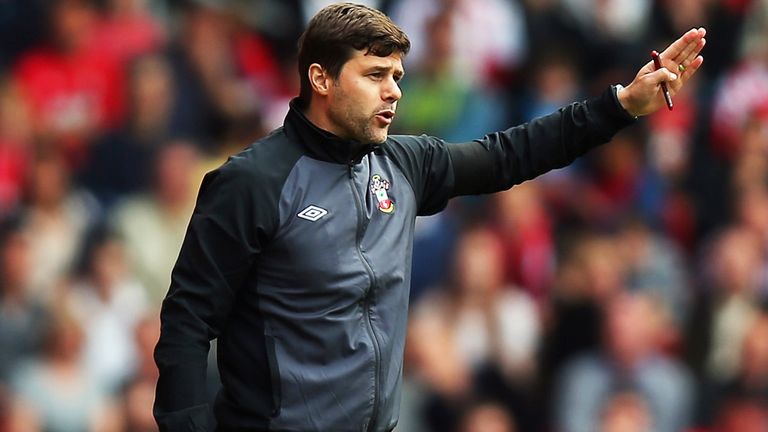 Stoke striker Peter Crouch netted the 47th-minute opener against his former club but Rickie Lambert equalised with his 15th league goal of the season to earn a share of the spoils.
The result meant the Saints finished in 14th in the table for Pochettino, who took over from Nigel Adkins in January.
He told Sky Sports: "I'm satisfied with how the season has gone but I'm a bit disappointed that we haven't been able to win today and climb positions up the table.
"We've played very well today but as has happened in the last few games, we have played better than the rival teams but we haven't been able to get the win."
Pochettino had earlier warned that he would follow Nicola Cortese out of the Premier League club should the executive chairman decide to leave but that situation has now been resolved.
"It is clear that there were problems at the beginning of the week but they've all been solved now and we are all very happy that that's all been put behind us," he added.
"We are going to start working from tomorrow for the next season."
Asked how important Lambert has been this season to the Saints, Pochettino replied: "His goals have given us the chance to be in the Premiership next season and he's been vital for us."