Southampton striker Rickie Lambert ready for break after 15-goal season
Southampton striker Rickie Lambert is ready for a break after finishing as the league's joint-top English scorer.
Last Updated: 20/05/13 4:37pm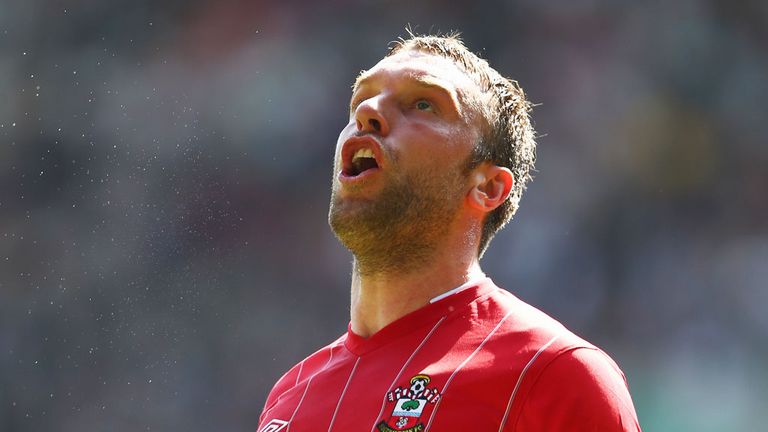 The 31-year-old hit Southampton's equaliser in the 1-1 final-day draw with Stoke on Sunday to take his tally for the season to 15 goals, with Chelsea's Frank Lampard the only other English player to match that total.
The former Bristol Rovers striker was frustrated, though, at the 621-minute spell that preceded Sunday's first goal in seven games.
"I think when I look back at it, it will be a good achievement," said Lambert.
"The way I think right now, I am little bit disappointed to have gone so many games without scoring but I hope that stays with me when I don't score.
"To get one against Stoke was a relief, it felt good and I am glad to finish on a goal. It's a shame it wasn't a winner but it was good.
"I have struggled physically. I think the Reading game the pitch was hard and damaged my back a little bit.
"I am not making any excuses but I don't think I was at 100 per cent playing the final few games, which knocked my sharpness a little bit.
"I think I have had chances but I have just missed them and that's what has frustrated me the most.
"It frustrates me when I don't get chances but when I do get chances and miss them, that frustrates me even more.
"It is hard to score in the Premier League. That is what I have realised this season so to get 15 is a good achievement.
"Mentally and physically, I think I am ready for a break at the minute so it could not have come at a better time."