Celtic star Victor Wanyama is waiting to open talks with Cardiff City
Celtic star Victor Wanyama is no longer in talks with Southampton as he waits to speak to Cardiff City about a move.
Last Updated: 25/06/13 5:21pm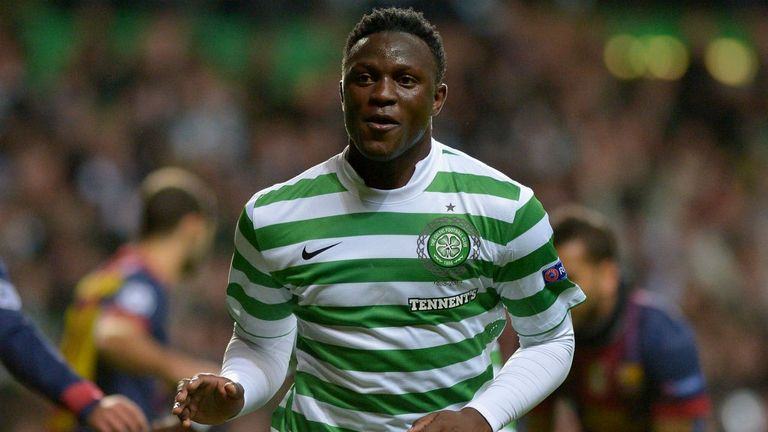 The brilliant young Kenyan looks set to leave Celtic this summer after they agreed a fee in excess of £12million with Southampton for the midfielder.
Wanyama, who cost Celtic less than £1million when they signed him from Belgian side Beerschot in 2011, is now being tracked by a number of clubs from England and the continent.
However, reports that Wanyama and his agents were locked in talks with Southampton have been denied.
"We are not in talks with Southampton and have not been since their final offer of terms, which was more than two weeks ago," his agent Ivan Modia told Sky Sports.
"The news of the fee being agreed may just be coming out now but we see little sense in a fee being agreed if there is no reasonable prospect of the player's terms being met.
"To suggest we are talking with Southampton is totally false, their offer was way below Victor's expectations. There is no chance of him signing the deal on offer and, in fact, both Celtic and Southampton were informed of this some time ago.
"The player will not be forced into a corner to accept the Southampton deal, just because it is good for Celtic. Remember, he has been with the club for two years now - without a pay rise - and has given them wonderful service ever since he arrived.
"Added to this is the fact that by Celtic refusing him permission to join Queens Park Rangers last summer, Victor lost more than £1m in potential salary earnings - yet he just kept his mouth shut and continued to be a model professional. Many other players may not have adopted this attitude, in the circumstances."
Modia confirmed there was interest from elsewhere, adding: "We know there is interest from elsewhere and Victor is obviously open to those prospects - he is currently back in Kenya and hopes that Celtic will adopt a more reasonable approach and take into account the service that he has given the club so far and the rest of these issues.
"Nobody at Celtic can question his attitude and he is hopeful he can leave on good terms with the club. He loves the club and its fans, he's played his heart out for the jersey....but he didn't quite expect that it may end like this."
Celtic responded to Modia's comments later in the day and defended their handling of the situation.
A spokesperson said: "These negotiations like any others, are carried out by Celtic in a proper, private and professional manner.
"Celtic carries out its business with integrity, we work to the highest standards and in the interests of the club, our supporters and indeed our players. We do not need to comment any further on this matter."