Southampton chairman Nicola Cortese defends big spending
Southampton chairman Nicola Cortese has defended the summer spending which has seen the club splash over £20million.
Last Updated: 26/07/13 10:31am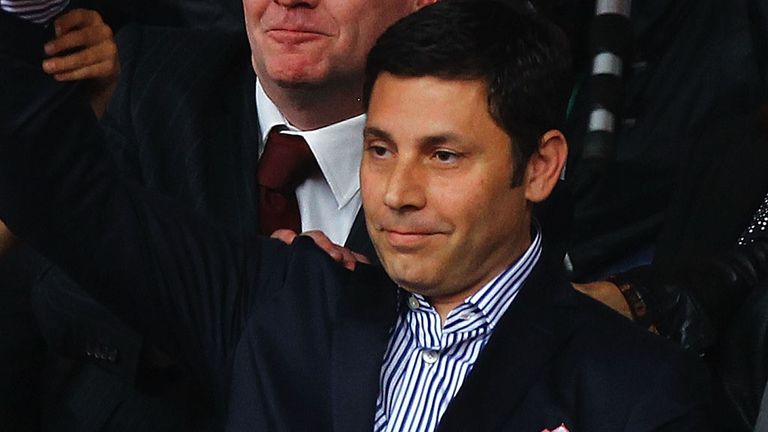 The Saints broke their transfer record to seal the signature of midfielder Victor Wanyama for a reported fee of £12.5million from Celtic, while highly-rated Croatian defender Dejan Lovren joined from Lyon in a deal believed to be worth around £8million.
Cortese is now hoping that his side can build on last season's 14th place finish, and the Italian believes that the new signings show that the club are moving in the right direction.
"We try to create a fantastic working environment, whether it's in the offices or on a football pitch. It actually motivates people to work and to work even harder," he told Sky Sports News.
Liverpool were rumoured to be have been interested to be in the chase for Lovren prior to his move to St Mary's, and Cortese admits that he was surprised to clinch the deal for the defender.
"He is a player we didn't think we could really land to be honest. Even though he'd been having some issues at Lyon, it's part of the circumstances and we are very happy to have him on board," he said.
Speaking of Wanyama, Cortese said: "We had to be patient in negotiations but ultimately, we got the player on terms which are fair value to him and he is a quality addition.
"I don't pay anything which is not justified, so whatever the fee is, whatever the topic is, everything you pay needs to be justified and if you can't justify it, I'm not prepared to pay anything.
"My way is the Southampton way so that's what we are all working towards; it's the culture we've built.
"It's not only me, whilst I'm the figurehead there's a lot of people who are with me on that and we all drive in one direction."