Rickie Lambert taking his first England call-up in his stride
Rickie Lambert is taking his England call-up in his stride and is hoping to get a chance to impress against Scotland.
Last Updated: 12/08/13 5:17pm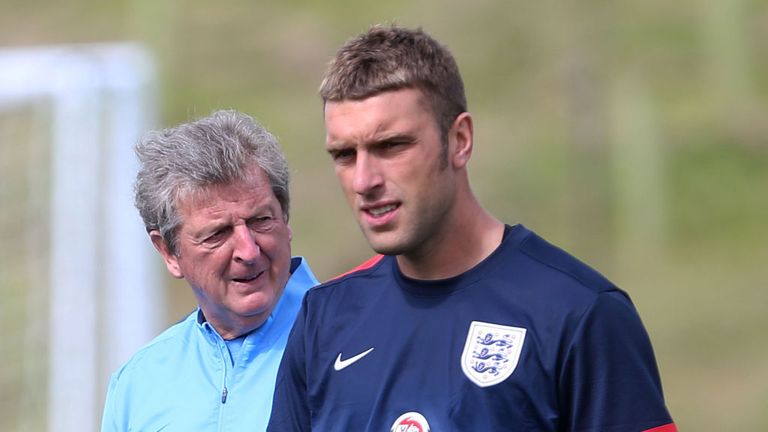 Lambert is expected to get a chance to stake a claim for a ticket to next year's World Cup finals in Wednesday's friendly - and he is determined to take it.
"I'm trying to take everything in and be calm but I'm trying to get here again, do well, impress and hopefully get another chance," he told Sky Sports News.
"I'm hoping I'm going to be here for whoever England are playing. If my style suits Scotland that's better for me but I want to be here for whoever were playing.
"I'm always confident I can score goals if I get a chance I'm confident I can take it. My focus is just to play well and if I can score a goal as well, then that's brilliant.
Lambert spent 10 years in the lower divisions before hitting the headlines following a goal-laden four years with Southampton. He hopes his call-up can serve as an inspiration to others.
"I hope it does send a message I never gave up hope, hopefully it sends out the message that if you are performing you'll get a chance," the 31-year-old added.
"Even if I didn't get called up for Scotland I would have been determined to get myself in before Brazil."
England coach Roy Hodgson added: "Like Wayne (Rooney), he is a fantastic enthusiast and someone who is delighted to be here.
"He didn't look out of place in the training session. It was good to work with him today and I look forward to the next couple of days.
"I am sure when Wednesday evening is over I will know much more about Rickie Lambert."