Southampton manager Mauricio Pochettino says win over West Brom was fully deserved
Mauricio Pochettino believes Southampton's win over West Brom at the Hawthorns was no less than his side deserved.
By Sam Drury
Last Updated: 17/08/13 7:33pm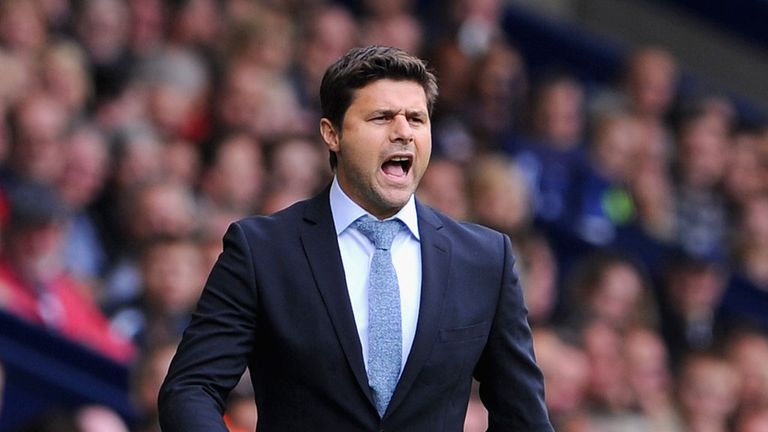 A last-gasp penalty from Rickie Lambert was enough to give the Saints all three points and get their season off to the perfect start.
Pochettino insisted that his side had been the better team on the day and battled hard in the second half to earn the victory.
"Yes I think all round we carried the weight of the game, we had very good chances, we even had a goal in the first half that was disallowed that I do think should have been allowed to stand so I think overall we carried the game," he said.
"There were some difficult moments in the second half but my team showed itself to be compact, to be aggressive, to be united and that's the overall reading of the second half."
The former Espanyol manager was also full of praise for Lambert after his remarkable week for club and country.
"Yes, again, he's had an amazing week," Pochettino added.
"He scored a goal with the national team and now he's scored our winning goal so he fully deserves the success that he's getting because he's an amazing professional. Overall we're very pleased for him and for us as well because we've done well here today."
Victor Wanyama and Dejan Lovren made their Premier League debuts for Southampton at the Hawthorns and Pochettino was keen to pay tribute to the duo for their displays as well as to the entire Saints squad.
"I want to congratulate them because they've both done very well," he said.
"Overall we're a very young side and I want to congratulate as well the two new signings because they've adapted very well, they've integrated themselves very well to the team.
"I also want to congratulate all of my players, even the players that were in Southampton today. We have about 24, 25 players and overall we're very united and we're very pleased with how we're doing."