Pochettino: Top Southampton players not for sale, amid Manchester United's Shaw interest
Mauricio Pochettino has issued a hands-off warning to any clubs looking at any of his top players.
By Chris Donald
Last Updated: 30/08/13 3:27pm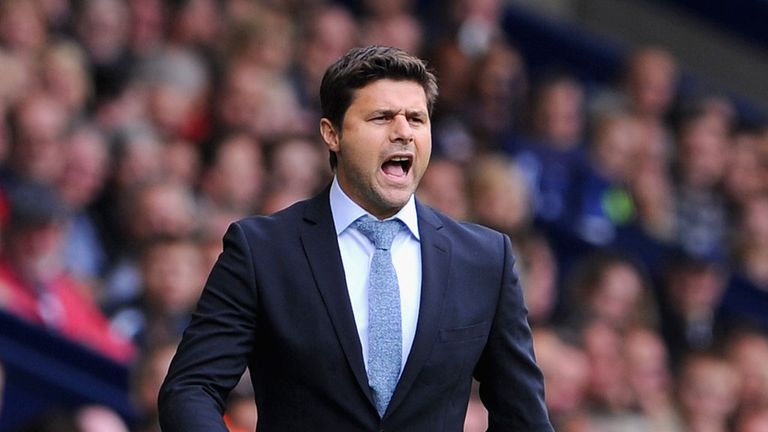 Reports are circulating that if Manchester United fail in their attempt to lure Leighton Baines away from Everton, they will turn their attention to Southampton's highly-rated left-back Luke Shaw.
However, Pochettino has stated that his players are happy at the club and will not be sold if a bid comes in.
The Southern Daily Echo quotes him as saying: "We haven't received any contact from Manchester United but I wouldn't be surprised if they were interested in our very good players.
"They have shown they are very good players and that they will be able to compete in any big team.
"There hasn't been contact and if there was it would be rejected because I think all these players are very happy playing here and we are very happy having them here playing for us."
Pochettino's club have been one of the biggest spenders in the Premier League this season with over £30million being spent on Daniel Osvaldo, Victor Wanyama and Dejan Lovren - and he says he is happy to go with the players at his disposal for this season.
Despite this, the 41-year-old went on to admit that he is keeping his eye on the market and if the right player became available he would have no qualms about signing him - with a pacey winger reportedly top of the wanted list.
He added: "At the moment we are expecting to see what the transfer window offers us or doesn't offer us so we are keeping an eye on what's happening.
"Overall we are happy with what we've signed.
"We are keeping our eye on the market but we are happy with what we've signed and it wouldn't be a problem if we didn't sign anyone else.
"Of course, across the board with all the teams everybody is expecting to maybe add a player to enhance their squad."