Mauricio Pochettino wants Southampton to stick to their guns against West Ham
Mauricio Pochettino wants his Southampton side to stick to their game plan against West Ham on Sunday.
Last Updated: 15/09/13 3:15pm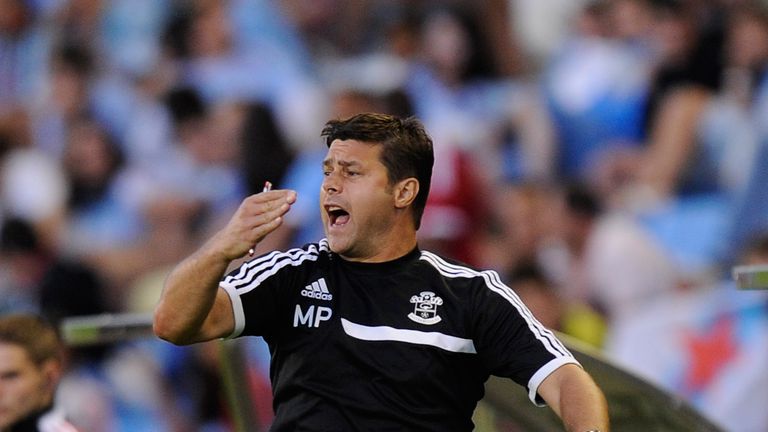 With only one league win to their name so far, Pochettino konws the pressure will be on for the Sky Live clash at Upton Park on Sunday afternoon.
"From the three games we have seen, we can tell they are a physically strong team," Pochettino said.
"They play a very simple but very direct type of football. It is very effective for them.
"They have very good players and play in a very determined or particular way.
"That suits them so we need to prepare to suffer in certain moments of the game against them.
"But, like I always say, what we will always try to do is impose the way that we play and try to match them strength for strength."
Andy Carroll will not be involved having suffered a recurrence of a foot injury which could keep him out for months, and Pochettino wishes the England man a speedy recovery.
"There are other players as well that bring that strength to their side," he said.
"As a manager, I am never happy when an opposing player is not able to play, when he is suffering on the sidelines.
"It is never good to see that. You always want to see the best players playing and I hope he recovers very well, very soon."
You can watch West Ham take on Southampton live on Sky Sports 1 from 15.30 this Sunday