Former Crystal Palace star Nathaniel Clyne wants win over former club
Nathaniel Clyne cannot wait to face his old club Crystal Palace on Saturday, but he is targeting three points.
Last Updated: 28/09/13 2:32pm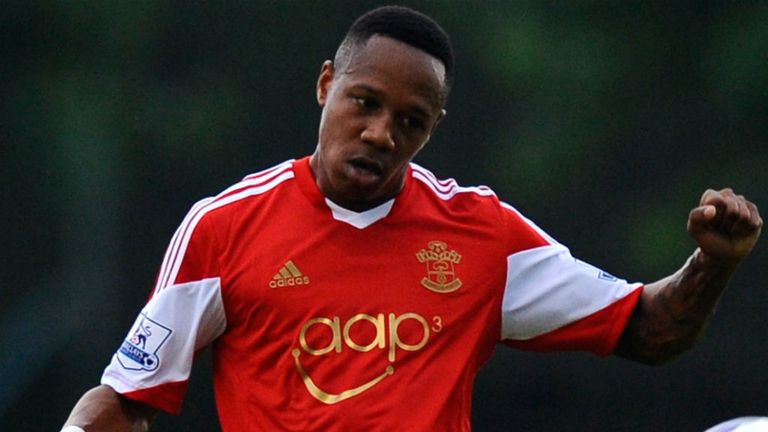 The England Under-21 international left Selhurst Park last summer to join Southampton - but following Palace's promotion he will face them for the first time since he left.
"I am excited to be playing against them for the first time since moving to Southampton, it should be a good match - two good teams going at it and hopefully we get away with three points," Clyne told Sky Sports News.
"I owe them a lot, the club I came through the ranks and they gave me the opportunity and I developed there as a player and also I played with some of the team that are still there - so yeah it will be good to see them again but hopefully we can turn them over."
Clyne admits that he was cheering Palace on throughout their promotion push last season.
"Yeah definitely, I have watched them throughout last season and saw how well they were playing and they deserve everything," he continued.
"They have got a lot of new players and I think they can stay clear of relegation."
Buzzing
Clyne admits that coming off the back of Southampton's win at Liverpool, everyone at the club is 'buzzing'.
"Everyone is buzzing, going away to Anfield, not many teams get much out of going away there and we did that and played good football too and attacked and created opportunities and could have scored more goals but we were happy with the 1-0 and clean sheet," he said.
Southampton currently sit seventh in the table and Clyne admits that a top-half finish would be their main target.
"If we finished in the top half that would be perfect, anything else would be a bonus," he said.
Since arriving Mauricio Pochettino has changed a number of things - but Clyne feels his system is working.
"With a foreign manager, it is a bit different, different way of training, different way of playing - I have never pressed as much as he likes us to now but it is working," he said.
"If it makes us fitter and better players, then why not - we seem to be doing well from it and I feel a lot stronger, it is hard to take on but it is good.
"It is still early in the season, I set targets like five assists and two goals and if I get that I will be happy - I need to score more goals really my friends keep telling me I need to score more."
Clyne has had to battle with youngster Calum Chambers for a place this season and he admits his form has forced him to step-up his own game.
"He is a quality player, he has learned well," he said.
"He is coming through and pushing me, really, to make me a better player as well.
"It is good to have competition. It is healthy for the team and it will only make me a better player.
"I know there is someone on my back and that, if I don't do well, then he is going to come in."