Premier League: Southampton boss Mauricio Pochettino predicts tough match
Southampton boss Mauricio Pochettino expects a tough test when they face Swansea on Sunday.
Last Updated: 06/10/13 12:59pm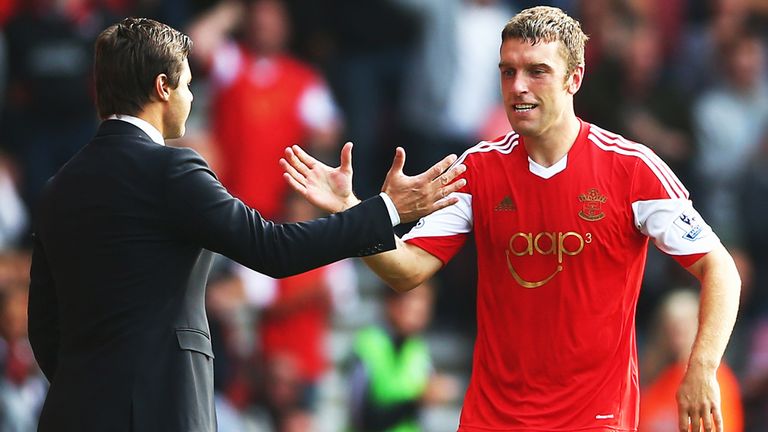 Pochettino's side are sixth in the Premier League ahead of this weekend's games and are looking for their third top-flight win on the bounce.
But the Argentine admits they will face a tough test against Swansea, despite Laudrup's team being involved in Europa League action on Thursday night.
"I faced against Michael Laudrup as a player and a manager in Spain. As managers, we share a simple philosophy about how our teams play," said Pochettino.
"Swansea have had enough time to recover from their Europa League match. We expect them to be a very competitive side.
"Every manager is different, every club has their own brand of football. Swansea are playing very good attractive and attacking football."
Pochettino is not keen to follow Swansea into the Europa League, though, with his attention focused instead on the Champions League.
"To be honest I am not keen on the Europa League. I think we are all attracted to the Champions League," he added.
"The Europa League is a competition that I don't look forward to because (if you are in it) it kind of means that you haven't been good enough to actually make it in to the Champions League.
"So I think all managers are aiming at competing in the Champions League, so it's not a competition that is attractive to me."
Pochettino also admitted he is delighted Rickie Lambert was again called up by Roy Hodgson for England's upcoming World Cup double-header against Montenegro and Poland.
"He has worked very well in the last few weeks. He is very fit and it is great for him to get called up again," he said.
Lambert's fellow striker Daniel Osvaldo, a £15m summer signing from Roma, scored his first goal for the club in the 2-0 win over Crystal Palace last weekend and Pochettino believes that could prove crucial in boosting his confidence.
"For a striker to score goals is bread and butter. The fact that he got his first goal is key for him," said Pochettino.