Premier League: Southampton chairman Nicola Cortese defends managerial changes
Southampton executive chairman Nicola Cortese has defended the way the club have hired and fired managers.
Last Updated: 10/10/13 5:39pm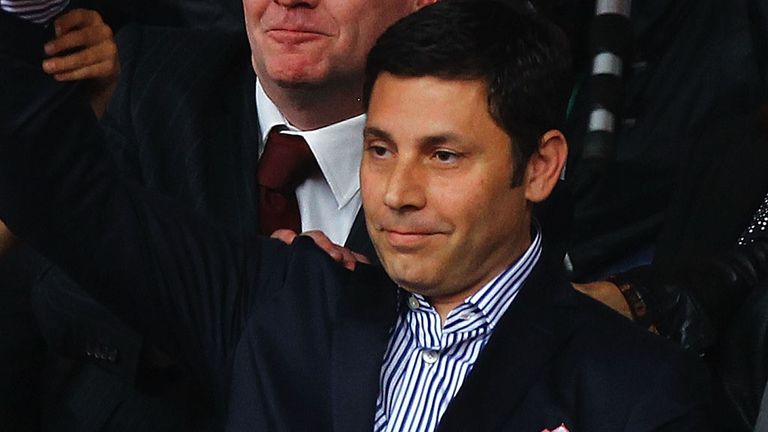 The Swiss banker convinced Markus Liebherr to purchase Saints in 2009, and although Liebherr passed away the following year, Cortese stayed on and oversaw the club's rise from the foot of League One to the Premier League.
Southampton currently sit fourth in the top flight with the second-best defensive record in Europe but the manner of their success has been controversial, with managers Alan Pardew and Nigel Adkins both ruthlessly replaced.
Cortese defends the decisions, which he says were borne out of the desire to keep the club progressing.
He said: "We changed managers on the back of good results and people say 'Why do you change now?', especially in Nigel's case as we came from 2-0 down to draw 2-2 (against Chelsea) at Stamford Bridge.
"But this is progress, especially when you have someone lined up. The decision has been taken beforehand and maybe a lot of people will say 'Let's wait now', but we thought it was the right time to do it.
"I always planned in advance exactly the day I was going to do it.
"I think, to be honest, looking at those two scenarios, if one day I was in a similar situation again I would do it the same way again."
Mauricio Pochettino is currently charged with leading the team but Cortese does not see the manager's role as being distinct to any other senior club position.
"We came up with some plans that were not traditional in English football of how we want to structure the club," Cortese said of the takeover four years ago.
"We wanted a more continental approach in terms of the company structure. In terms of the manager, he has an important role but basically is just a department head like others.
"You've got to build a company again. There was absolutely no company culture, no plans, no ambition.
"Just using the word 'ambition' was a problem for some people because we're down here on the south coast."