Mauricio Pochettino praised Southampton following 1-1 draw at Manchester United
Mauricio Pochettino was delighted with his side's effort during their 1-1 draw with Manchester United at Old Trafford.
Last Updated: 20/10/13 3:11pm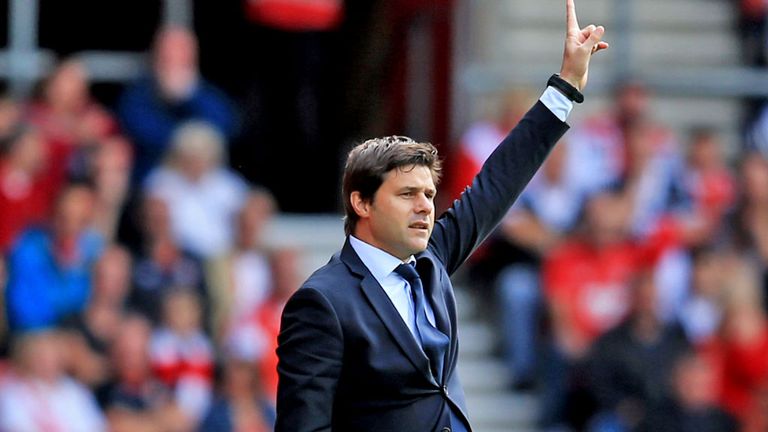 A late goal by Adam Lallana in the final minute of normal time secured Southampton the point their play warranted.
It looked like Pochettino's side would leave Old Trafford empty handed but, when David Moyes's men failed to clear a corner, Lallana flicked home after excellent work inside the penalty area by Dejan Lovren.
Speaking to Sky Sports after the game though, Pochettino made it clear that all his players deserved credit.
Pochettino said: "We must congratulate our players. All of them. The point was fully deserved and we could maybe have won the match.
"This is a fantastic ground but our players did really well. We must praise the amazing work and effort of our team."
Southampton's players appeared to be discussing who got the final touch on the equaliser as they left the field, but for Pochettino it was an easy decision.
Pochettino added: "The goal should be split. Half a goal to Lovren and half to Lallana."