Premier League: Southampton manager Mauricio Pochettino admires Arsene Wenger
Mauricio Pochettino admits to being 'in awe' of Arsene Wenger ahead of Southampton's trip to Arsenal on Saturday.
Last Updated: 23/11/13 2:10pm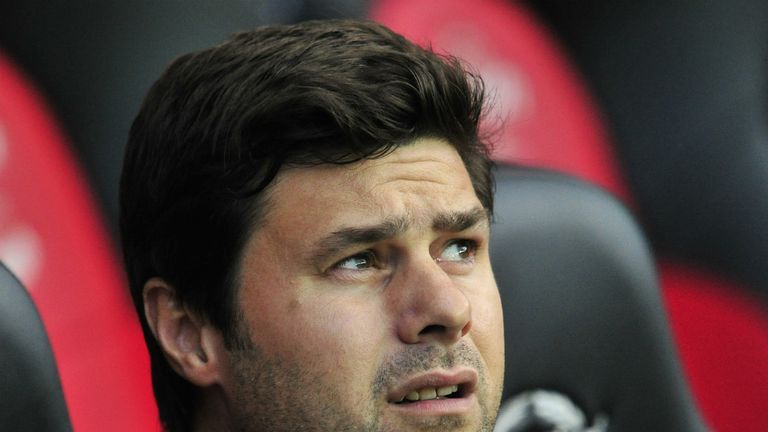 Saints boss Pochettino is still forging a name for himself in coaching circles, and is making impressive progress at St Mary's.
Wenger, meanwhile, has been at the top of his game for over 30 years.
There will be a vast gulf in experience when the pair square up on the touchline at Emirates Stadium this weekend, but there will also be plenty of mutual respect.
Pochettino, who has led Southampton to a third-place standing in the Premier League, three points adrift of leaders Arsenal, said: "I have great respect and admiration for Arsene Wenger for what he has done at Arsenal.
"He has great charm and a very good identity, a very positive way of being a football manager.
"All you have to do is look at his background and see how far he has come.
"I am completely in awe of Arsene Wenger."
He added: "Wenger's team are playing the best football in the league.
"Arsenal can win the league but I also think there are other teams that are going to be in the running to win it.
"It is going to be very competitive and will be a very exciting end to the season."
Regarding the ambitions of his own side, with a top-four challenge possibly on the cards, Pochettino added: "I do not know how far Southampton will go in this league. At the end of the season we will see how far we have come.
"If we win at Arsenal our behaviour will be the same, nothing will change."