Transfer news: Southampton's Dejan Lovren happy to have turned down Chelsea
Southampton defender Dejan Lovren believes he made the right decision is snubbing a switch to Chelsea back in 2009.
Last Updated: 01/12/13 3:06pm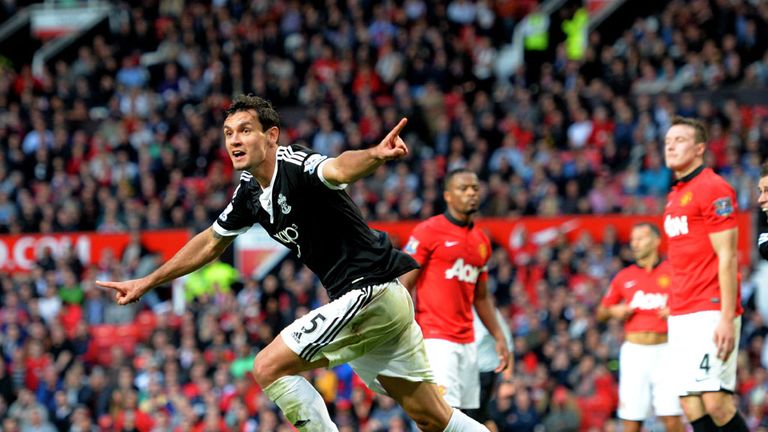 The Blues expressed an interest in the Croatia international during Carlo Ancelotti's reign at Stamford Bridge.
Had Lovren taken up their offer, he would have gone on to land major honours in England and in Europe.
The 24-year-old opted to sign for Lyon, though, and believes regular football in France - rather than time spent on the bench in London - has helped to make him a player Southampton were prepared to spend £8.5million on over the summer.
Ahead of a meeting with Chelsea on Sunday, Lovren told The Sun: "It was my decision. I thought it might have been easier for me to play at Lyon at that time.
"Chelsea had John Terry, Ricardo Carvalho and Alex. I was only 20 years old.
"I took the chance because I wanted to improve myself. I think it was the right decision and it has worked out well.
"If I signed for Chelsea, maybe I would have sat on the bench. What would be the point?"
Lovren has impressed since taking on a Premier League challenge at St Mary's and is delighted to be in surroundings where he is appreciated and respected.
He added on his time in Ligue 1: "I took a lot of red cards and was getting blamed for everything. I got a lot of bad press at the beginning for my transfer fee. It was a difficult time for me.
"It was one of the reasons I wanted to leave.
"I was the same player in France but I am now showing my quality and proving I was not so bad there. I think I am the same player but with more experience.
"I like the Premier League and the style of play. I like the referees as you can tackle and only receive a yellow card. For the same tackle in France I would have got three years in prison."