Mauricio Pochettino says Southampton starlet Luke Shaw is not for sale
Southampton boss Mauricio Pochettino has warned clubs off moving for Luke Shaw, insisting the full-back is not for sale.
Last Updated: 13/12/13 1:06pm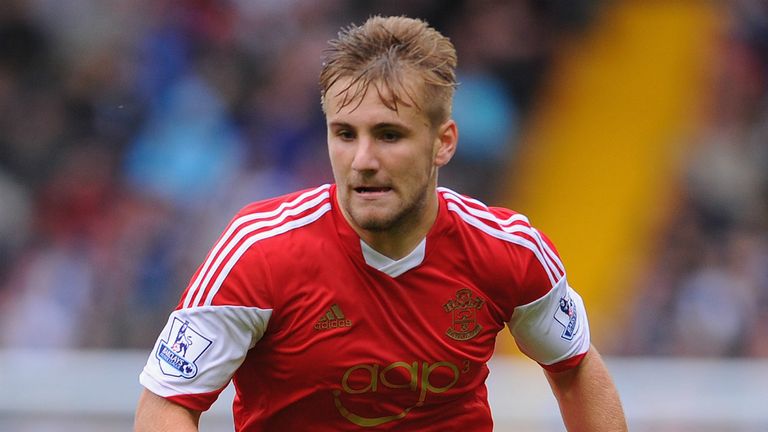 Shaw is regarded as one of the best young talents in the country after coming through Southampton's famed academy.
The likes of Chelsea, Manchester United and Tottenham have all been credited with an interest in the exciting left-back.
Pochettino is not surprised that the England Under 21 international is attracting interest from other clubs, but is adamant they do not need to sell Shaw.
"They can show their interest," said Pochettino. "That's not something we control.
"But in this individual case he is not a player we are willing to sell. In a sporting manner, he is not for sale."
Meanwhile, Pochettino will continue to use an interpreter in press conferences in order to get his point across succinctly - not because he cannot speak English.
Ever since his surprise arrival in January, the former Argentina international has spoken through a Spanish translator when doing media interviews.
Pochettino does, in fact, speak to players and staff in perfectly good English and explained an inability to express himself fully is the only reason he still uses an interpreter.
"It's clear that if I were to answer more simple questions I could give also more simple answers," he said. "I wouldn't have any problem with that.
"The fact is I have an interpreter because he gives me the security that, when I have to answer complex questions, and with my complex answers, it's much better I have an interpreter to make sure nothing is misconstrued.
"I am having English lessons and I should be having more English lessons.
"I don't see it as an excuse, but I do spend from 7am to 8pm at the training ground working all day long, so that doesn't give me much time left to have extra English lessons.
"I do also learn a lot from the players and the people at the training ground. They speak to me in English and that's positive for me so I am progressing."