Transfer news: No Rickie Lambert or Luke Shaw bids, says Mauricio Pochettino
Mauricio Pochettino says he has received no offers for his key players and expects a quiet January all round.
Last Updated: 09/01/14 5:52pm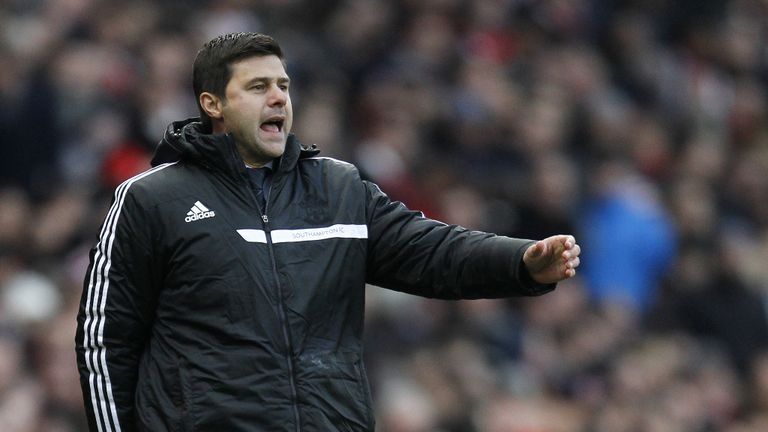 Striker Rickie Lambert has been linked with struggling West Ham, while flourishing young left-back Luke Shaw has reportedly attracted interest from Chelsea and Manchester United.
"I've been here for a year and Rickie has been linked with a move many times," Pochettino told reporters. "I am relaxed about that situation.
"We have no news on offers being made for Luke Shaw or Dani Osvaldo so there's nothing for me to comment on.
"In principle we don't have any intention to sign players this month.
"We still have 22 days left in the transfer window so we may change our minds but at the moment we don't have any business planned."
Pochettino, who will next year celebrate a year in charge on the south coast, laughed off speculation about his own future at Thursday's press conference.
The former Argentina international had been mentioned as a potential successor to Andre Villas-Boas at Tottenham, while reports in Italy claimed he was set for pastures new at the end of the season.
"In Italy there is a new piece of news happening every single minute and most of them are contradictory from one hour to the next," he added.
"What can I say about it? I think if we paid attention to every single report that came out in Italy we'd probably go mad. I can't really comment on something that has no solidity to it.
I am happy here of course. There haven't been any talks about an extension of the contract but the moment there is some news, I will answer that question."