Premier League: Kelvin Davis sees no reason why Mauricio Pochettino would quit Southampton
Saints goalkeeper Kelvin Davis has silenced rumours manager Mauricio Pochettino is set to quit the club in the summer.
Last Updated: 11/01/14 12:34pm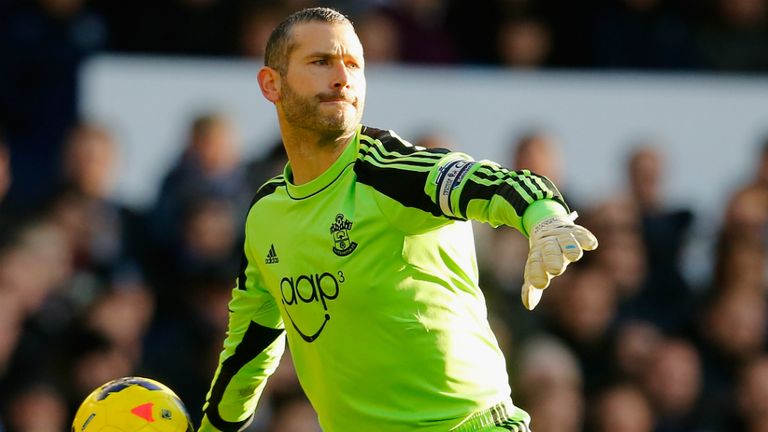 Pochettino is in the final 18 months of his contract at St Mary's and recently attracted the interest of Tottenham, following the sacking of Andre Villas-Boas.
Despite not yet opening talks to extend his stay with the Saints, Davis remains sure the Argentine is committed to seeing more Premier League success on the south coast.
Although the Saints have only registered one win in their last six outings, Pochettino's men sit ninth in the top flight after a superb start to the season which saw them gracing the Premier League top four.
And Saints skipper Davis believes it would be hard for Pochettino to leave now, saying: "If the manager decided to go, it would weigh heavy on his heart.
"He has become very attached to the club in the time he has been here. I think he has still got a lot to do here.
"If he does go, that would surprise me, He has got another year on his contract and I cannot see why he would walk away from that."
Pochettino joined Southampton in January 2013 on the back of Nigel Adkins' departure and since becoming only the second Argentine manager in the English top flight, much has been said about the style of play he has brought to St Mary's.
Style
"He has qualities we have spoken about before and he has a good team around him who share his principles and beliefs," Davis added.
"Anyone from the outside will be able to see the style he wants us to play. It is going to catch the attention of outsiders.
"If it didn't, the club have not brought in the right manager."
Southampton's rise up the footballing ladder is partly because of the six Premier League goals Rickie Lambert has provided and, with the January transfer window open, the England international has been subject of speculation.
However, Davis insists Lambert, who has journeyed from League One to the top flight with Southampton, is wholeheartedly committed to the club.
"Rickie is 100 per cent happy here," he reiterated. "He is committed to this club and for all he has achieved with us he has got a lot of respect.
"If ever Rickie left, I am sure it would be because both parties were happy to do so, but I would not put any money on it happening."