Premier League: Mauricio Pochettino to face questions over Southampton future
Mauricio Pochettino will face questions about his future this afternoon following the resignation of Nicola Cortese.
Last Updated: 16/01/14 3:31pm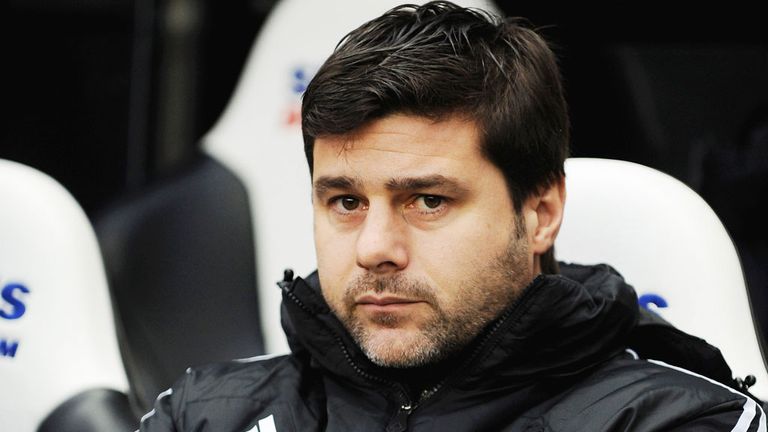 Cortese's exit, believed to be over a power struggle with owner Katarina Liebherr, was confirmed on Wednesday evening after mounting speculation.
Southampton now fear the ramifications of his departure, with manager Pochettino having repeatedly stated his loyalty to the Italian-Swiss banker who recruited him.
The Argentinian said last May, when Cortese's departure was first mooted: "I would not understand staying in this role if Nicola was not here.
"I have great respect as well for Southampton, the club and the supporters, but Nicola has been the one that has placed his trust and faith in me.
"We are on the same wavelength about the club and the future of the club so it really would not make any sense if I was at this club and he was not."
Pochettino is understood to have met Liebherr on Wednesday but is it understood his future - even for the remainder of the season - remains unresolved.
He is expected to address the issue at a news conference - broadcast on Sky Sports - ahead of this weekend's Premier League trip to Sunderland.
Cortese became executive chairman in 2009, having been instrumental in Liebherr's acquisition of the club earlier that year following the death of her father, Markus.
He had overseen the club's rise from League 1 to the Premier League but relations with Liebherr are understood to have broken down irrevocably over differing plans for the future of the club.
Liebherr said in a statement on Wednesday: "It is business as usual and we will ensure that the manager, team and staff at the club have all the help and support they need."
She also said Cortese's resignation had been accepted "with great regret", that he had "done a wonderful job" and that Southampton "very much wanted him to stay."
Southampton defender Luke Shaw, a reported target for a number of major Premier League clubs, gave his reaction to Cortese's departure in a message on Twitter, writing: "Gutted with that news, but would just like to thank Nicola Cortese for everything he has done for me and the club! All the best to him!"
Having entered administration just prior to the Liebherr takeover, Southampton began 2009/10 with a 10-point deduction but soon rose from the bottom of the third tier, achieving back-to-back promotions in 2011 and 2012 under Adkins, brought in as a replacement for Alan Pardew.
And after the controversial sacking of Adkins, Pochettino led the Saints to a 14th-placed finish last term, with Southampton ending their comeback top-flight campaign five points clear of the relegation zone.
Watch Mauricio Pochettino's news conference on Sky Sports News from 3pm.