Premier League: Adam Lallana plays down off-field struggles at Southampton
Adam Lallana has stressed that the boardroom unrest at Southampton is unlikely to affect the players.
Last Updated: 19/01/14 1:02pm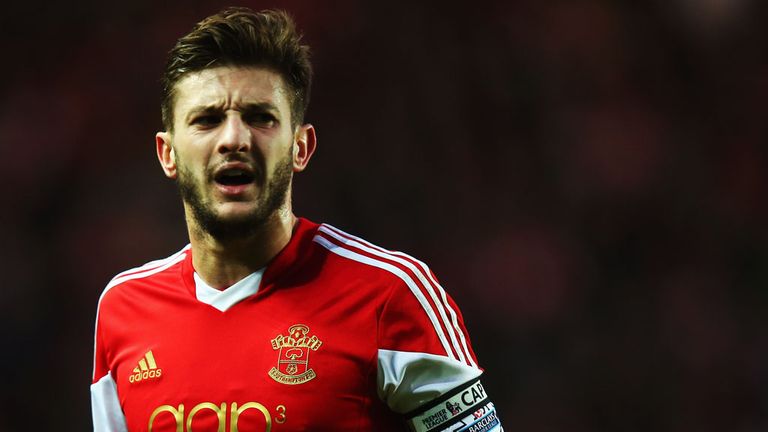 In a week of turmoil at St Mary's, executive chairman Nicola Cortese departed the south coast with owner Katharina Liebherr taking over day-to-day duties.
Cortese's exit prompted speculation that manager Mauricio Pochettino would also leave the club.
Pochettino, a close friend of Cortese, said he will assess his position at the end of the season - which only added to the uncertainty.
The 25-year-old Lallana said: "It hasn't been a tough week but things have happened that people might have thought would have taken our eye off the ball.
"We are the same team that's been together and we have the same manager, so we have got to fight for each other and for him, which is what we have been doing all season and the season before. Nothing has really changed.
"We proved to people that we haven't been affected and our minds are still as fresh as they ever have been, and I think that showed."
As for their 2-2 draw at Sunderland on Saturday, Lallana added: "We were brilliant in the first half but we were disappointed not to go in at half-time two goals ahead.
"We felt that would have knocked the stuffing out of them. They got the goal and it's that type of ground - and they are that type of team - that, when you get a goal, it lifts everyone.
"We are disappointed that we gave them the opportunity to get involved in the game because it could have been three or four in the first half.
"Maybe that's something we have got to learn going forward."