Southampton captain Kelvin Davis takes stand over troublemakers in squad
Club captain Kelvin Davis says trouble-making players are not welcome at Southampton if their presence harms morale.
Last Updated: 26/01/14 10:01am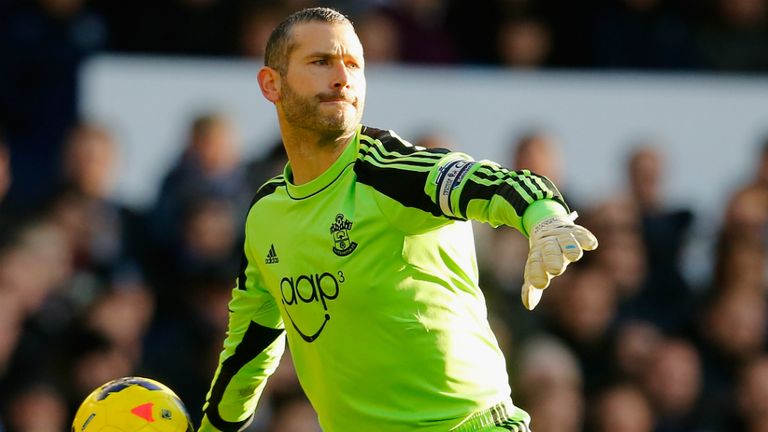 It has been a turbulent fortnight on the south coast, with the sudden departure of executive chairman Nicola Cortese followed this week by an altercation involving striker Dani Osvaldo and team-mate Jose Fonte.
The Italy international was handed a two-week ban by the club after an incident in training on Wednesday.
It has been suggested that Osvaldo may now exit St Mary's this month, with Inter Milan, Juventus and Sevilla mentioned as possible destinations.
Davis did not mention the forward by name after Saturday's 2-0 FA Cup fourth-round win against Yeovil, but believes the performance highlights a bond that cannot afford to be broken.
"Obviously what has happened has happened," he said.
"As a team, as a squad, as a club, we are looking forward and we are very much together.
"We showed that again today and it is something we just want to move on from. It is something we want to move on and concentrate on what happens out there.
"Our dressing room is as solid as it has ever been and it will continue to be so."
Asked whether he can foresee Osvaldo being welcomed back into the fold after the altercation, Davis said: "We are a friendly bunch. We come and talk to you guys (the media) whenever you ask us.
"We've said for a long time that we have always had a good team spirit and a good changing room.
"That can't change and if anyone doesn't want to be involved in that then they are not welcome."
Davis was far more forthcoming on the issue than Saints assistant manager Jesus Perez, speaking after the match instead of manager Mauricio Pochettino.
"I can't talk any more about this situation beyond the comment that the club made," he said.
"The comment is clear. We'll see in the next few days what happens.
"The transfer market is still open until the next week. It's not my responsibility to talk about it."
Perez, though, was well aware of the potentially negative impact of the headlines so was relieved to see his side win through.
"I am pleased for the players, the owner, everyone," he said. "It wasn't an easy game.
"The first half was open. They had some chances to score and in the beginning of the second half as well.
"But then we played better and better and created a lot of chances."