FA Cup: Kelvin Davis thinks Southampton can challenge for trophy
Southampton captain Kelvin Davis believes the club can challenge for the FA Cup this year.
Last Updated: 26/01/14 3:24pm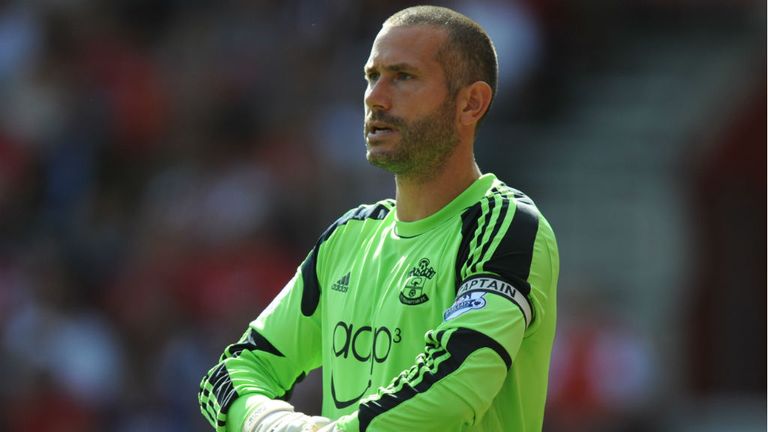 The south coast side last won the competition in 1976, although they were losing finalists against Arsenal in 2003.
Guly do Prado and teenager Sam Gallagher scored the goals to take the club through to the fifth round and Davis is pleased to see the duo take their chance in the team.
"I really believe that we've got the capabilities of going all the way," he said.
"Whether we get that bit of lady luck on the way remains to be seen, but what I am pleased with is that lads who don't play in the Premier League every week when they get their opportunity they step up and play well.
"That's great news for the squad as well that whoever puts the shirt on plays to that level, and that's what we're looking to do to keep the competition going, and you never know where it might take us."
Neither Gallagher nor do Prado have started a game in the Premier League this season. Davis says he is particularly impressed with academy graduate 18-year-old Gallagher who he thinks has a bright future in the game.
"I was very pleased for him," Davis said. "Sam's impressed me since he's come into the first team squad and he always seems to squeeze one past me in training which I've reminded him to cut that back a little bit.
"He took his goal very well and not just his goal, his all-round game as well.
"He was good when he came on and it was good for him, and had I not been at the other end of the field I might have gone up to the middle of the field and shook his hand.
"We've got a manager that wants these guys to come through and play, and be involved.
"Secondly, they're involved in training every day and when you step into the first team it can be a bit of an eye opener for some of the youngsters to step up to the pace as quick as they can.
"Sam and Harry [Reed] have certainly done that and got their rewards again."