Transfer news: Luke Shaw will not be sold, says Southampton boss Mauricio Pochettino
Southampton boss Mauricio Pochettino insists Luke Shaw will not be sold this week, but was less certain on Dani Osvaldo.
Last Updated: 27/01/14 5:35pm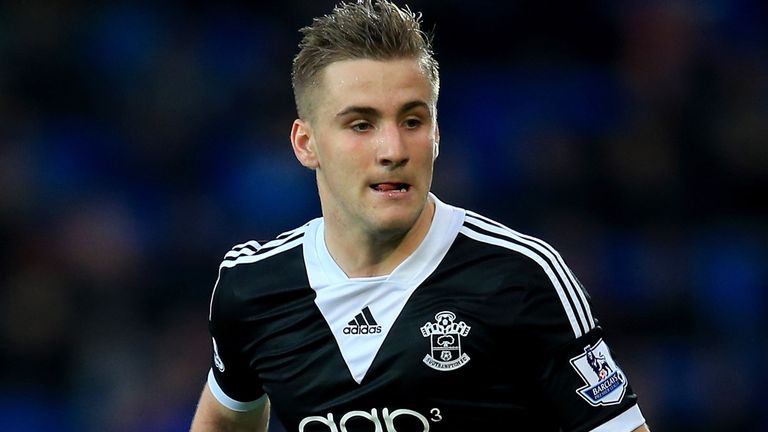 Osvaldo, Saints' record signing, has been suspended for two weeks following a training ground bust-up with team-mate Jose Fonte.
The Italy international, signed from Roma last summer, has been linked with a return to his homeland with Inter Milan or Juventus.
Saints boss Pochettino, facing the media on Monday for the first time since the incident, would not make any predictions about Osvaldo's future.
"This is something that is in the past," Pochettino said. "We like to see the future. What is done is done and now we are fully focused on concentrating on what is better for the team in the future.
"It is clear it is not a nice situation, but not only here, it happens everywhere in the world. But, as a manager, I have to look for what is better for our club, to look forward."
Asked if Osvaldo might be sold this week, Pochettino added: "We don't know."
Pochettino was more forthcoming on the future of left-back Shaw, who has been persistently linked with a big-money move to either Chelsea or Manchester United.
"At this moment, Southampton have no interest in selling Luke Shaw," Pochettino said.
"Not in the summer, either. Southampton have got a lot of expectation put in Luke's future and we have no intention of selling him.
"What is clear is that Southampton believe in these players, want these players, and we have no intention of selling them."
Pochettino had previously stated he was not expecting to make any signings in the January window, but he hinted that situation may have changed.
"We are working on certain aspects and, again, we will inform in the moment that this is done, if it's done," he said.
"What we are assessing is the balance of the squad. Obviously, we have had people working with this and maybe we will see something in the next few days."