Southampton boss Mauricio Pochettino says football philosophy is paying dividends
Southampton manager Mauricio Pochettino believes his football philosophy is paying dividends.
Last Updated: 10/02/14 5:31pm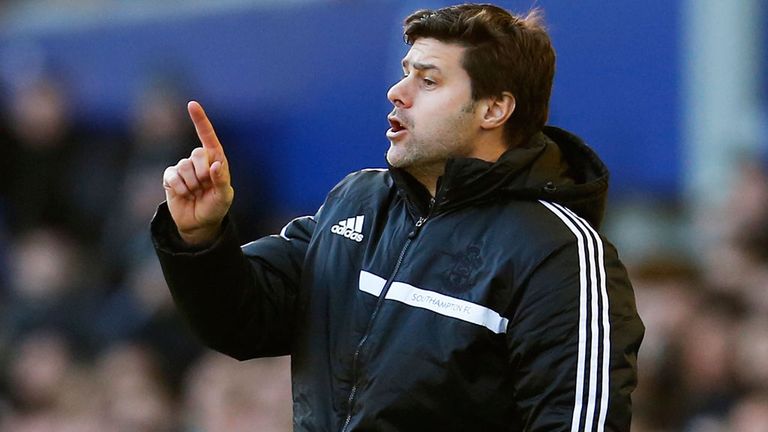 Southampton are unbeaten in their last seven matches in all competitions and travel to face Hull City at the KC Stadium on Tuesday full of confidence.
Pochettino told the club's website: "We're having very good performances, we're playing very good football overall and I believe we're on the right path.
"Our mentality is always the same which is to be as high as possible at the end of the season in the table, and also our goal as always is to win the football game tomorrow evening."
Southampton beat Hull 4-1 in the Premier League earlier in the season and the Argentine is looking for a repeat performance.
"Tomorrow we have a very tough game at Hull and hopefully we're going to be able to repeat the same good performances that we've been having," he said.
"I think they are one of the teams that have spent the most money in the transfer window, so we're fairly certain that we're facing a very tough team and a very tough opposition."
Pochettino, who has been linked with a possible move away from St Mary's, says he is happy to stay at the south coast club.
"As I've said in the past, I don't really listen to these rumours," he added.
"It flatters the philosophy of this club. On a personal matter, I'm very calm about my future and am already thinking ahead and planning for next season."