West Ham boss Sam Allardyce reveals he tried to sign Southampton's Rickie Lambert
West Ham boss Sam Allardyce has admitted he tried to sign Southampton striker Rickie Lambert in January.
Last Updated: 22/02/14 2:17pm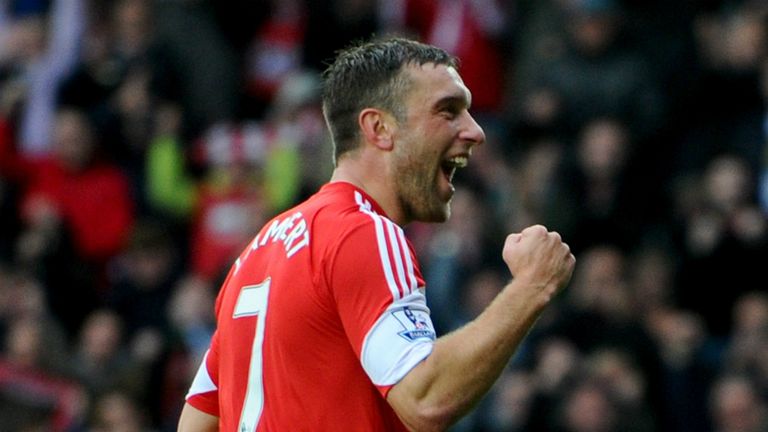 Allardyce is a huge fan of England international Lambert and admits he would have loved to have brought him to Upton Park.
However, West Ham's enquiry was quickly rebuffed by Southampton and Allardyce has been left to rue to missing out the 32-year-old as he prepares to face his Southampton side this weekend.
"We were keen on Rickie Lambert," said Allardyce
"There was some interest the chairman expressed but it never materialised in the end."
Allardyce believes Lambert is a great role model for young players and has likened him to former West Ham forward Teddy Sheringham.
"He's had an outstanding career of a young lad starting at the bottom and never giving up. Never, ever stop trying to achieve your dreams or your goals.
"Even moving into his 30s, he's now playing with intelligence and skill greater than he has ever done before.
"He's conquered the question marks about whether he could step up to the top level. I think he's a fantastic icon for any youngster.
"At the moment he's a master of his position. He scores all sorts of goals, including free kicks.
"You saw the free kick that he bent in a couple of weeks ago, but it didn't get the accolades it should have got. That was world class, like his through balls, his finding of space and passing other people in.
"If I had to liken him to anyone it would be Teddy Sheringham."