Mauricio Pochettino has played down Southampton's European hopes
Mauricio Pochettino has played down Southampton's hopes of European football next season.
Last Updated: 23/03/14 12:40pm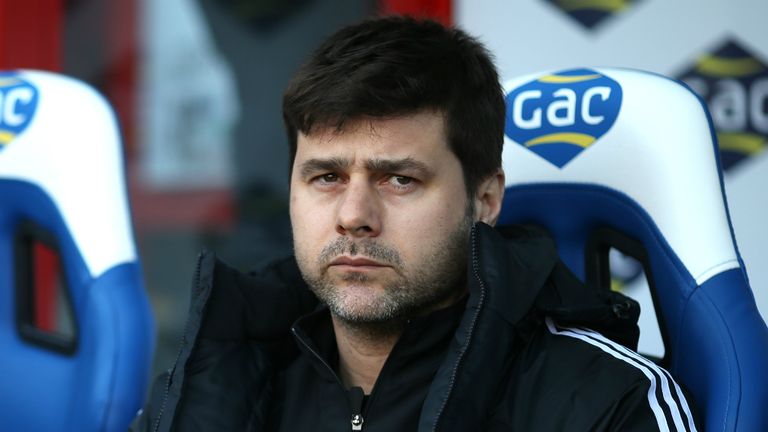 Saints take on Tottenham at White Hart Lane on Sunday, trailing fifth-placed Spurs by eight points in the league table.
A sixth-place finish would be enough for Europa League qualification and Pochettino believes Southampton face a battle to claim such a lofty finish.
"For Southampton it would be a great success to be in the Europa League," said Pochettino.
"Personally I prefer to play Champions League which is a better competition.
"But for Southampton it would be a wonderful success, it's going to be a difficult goal to achieve, but it would be welcomed and a great success for the players."
Pochettino said on Friday that striker Rickie Lambert's pleas for him to sign a new deal were particularly welcome.
"The best compliment a manager can get is when a player publicly says that, so I am very happy to hear it from Rickie," he said.
"Regarding negotiations there is no change from last week.
"The press knows I don't like to talk about assumptions, when anything happens a statement will be made.
"It's been five years of complete success overall for this club, going from League One, to Championship, to the Premier League.
"It's the end of a very successful period for the club.
"The project was to be established in the Premier League, and that has happened now.
"When we first arrived here a year and two months ago it was a difficult period for the team, it was a changing moment for the team, but that five-year project was still in place.
"This season we've been successful, and who knows where we can finish.
"Regarding the future project, it's not for me to say how that pans out."
Tottenham crashed out of the Europa League on Thursday night, a battling draw at Benfica not enough to squeeze into the quarter-finals.
Pochettino does not expect to face a jaded Spurs side, but did concede competing in the Europa League requires a sizeable squad.
"It is obvious that it [Europa League] hinders your entry into the Champions League," he said.
"It's clear that when you're playing the Europa League you need a bigger team, a longer team as well, and if you don't have those things then you won't do well in that competition.