Premier League: Rickie Lambert insists Southampton are moving in the right direction
Southampton striker Rickie Lambert hopes the team can reignite their season when they take on Newcastle this weekend.
Last Updated: 29/03/14 3:30pm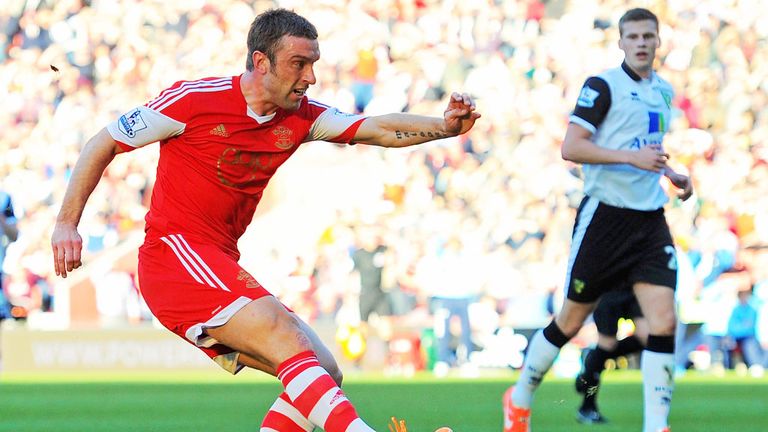 The Hampshire club set a target of clinching a Champions League place this season, much to the surprise of many observers.
Lambert still believes that aim is not unrealistic, and he believes the team can go on a run of form before the end of the campaign.
"We aimed for fourth this season, and people laughed at us, but they didn't laugh at us straightaway when we were second, they waited until we dropped off a bit," Lambert said.
"Our desire is to get into the top four and that's the way the club has been run in the past four years and that's the vision the players have and it's the one that the club has.
"So for me it's what the players still want going forward and it's what we're expecting to be honest."
A win on Saturday would see Southampton overtake eighth-placed Newcastle, but as things stand Saints are still 18 points behind fourth-placed Arsenal.
"We definitely believe that we can finish above teams like Newcastle," Lambert added.
"I think we adapted to the Premier League last year so we stopped thinking about things in terms of what clubs are bigger than us.
"We're Southampton, we get on with our own stuff, and really you're only as big a club as you want to be in your own head, so if you want to think you won't be bigger than Newcastle then you never will be, but it's up to us to push on."