Transfer news: Morgan Schneiderlin says Southampton facing big summer
Morgan Schneiderlin hopes Southampton will keep key men at the club this summer, helping to underline their ambition.
Last Updated: 11/04/14 2:40pm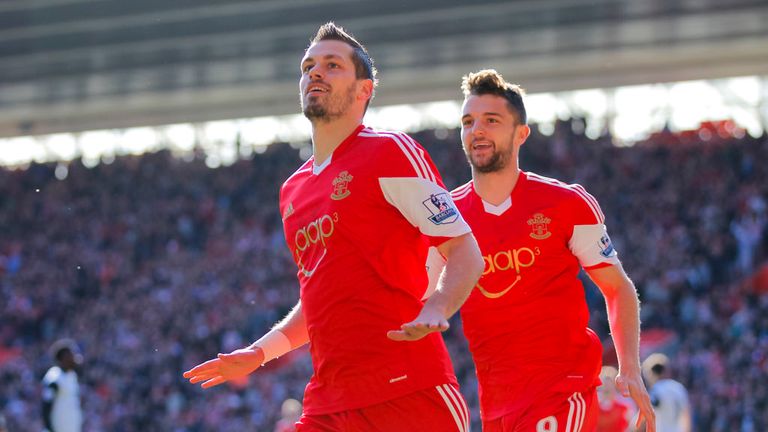 The French midfielder feels the Saints are heading into a crucial stage of their development, and is looking for them to emerge on the other side ready to kick on.
Speculation has already started to build ahead of the re-opening of the transfer window, with leading lights at St Mary's reported to be drawing admiring glances from afar.
Manager Mauricio Pochettino has also seen his future called into question, with Tottenham Hotspur said to be keen, but Schneiderlin is convinced that a successful group can be kept together if every effort is made to show that good times lie ahead on the south coast.
On a potentially pivotal summer for the Saints board, he said in The Echo: "It's important for the club, because it's going to show the direction they want to take.
"(The direction) they want to take with the gaffer first, because there's many players who want to play for the gaffer.
"There's a lot of things that they have to do and then we'll see.
"Of course, we don't know what's going to happen this summer, but Southampton can get a step forward, and that's the main thing.
"The fans want it, the players want it, so we're just going to see.
"We can't do anything, because we're (in the) background. We're just going to wait and see what they're going to do.
"But, of course, we want, I want, to be part of a team that is playing for the top five or top six places, and if they can't do this then many players are going to be disappointed."
Southampton are known to be working under 'difficult' financial circumstances, but Schneiderlin wants to see the club speculate to accumulate.
He added: "If they say to the main players and to the gaffer, 'Listen, we're going to make you sign a long-term contract, we're going to keep the main players in there, we're going to bring in three, four, five more players to improve that squad to be in the top six', then why not?
"Look how we played (at Manchester City). There's not much gap between us and the top five or six, so why not?
"But, like I say, there's many things they need to do."