Southampton boss Mauricio Pochettino proud ahead of Swansea trip
Southampton manager Mauricio Pochettino has highlighted his side's away form ahead of the trip to Swansea.
Last Updated: 03/05/14 2:18pm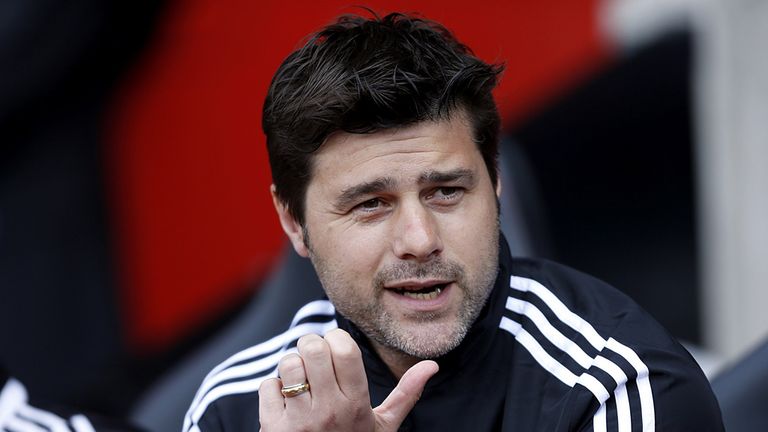 The Saints have already equalled their record Premier League points haul and will be looking to break it in Wales. Pochettino credits their attitude towards away days as the key to their impressive campaign.
He said: "I think we've done very well playing away from home.
"We've actually achieved a record number of victories that we've achieved away and the most important thing overall is that we've played well away and played in the same way.
"I think we've played with personality, we've played with a lot of maturity when playing both at home and away.
"We've played in the same way and that's something that should be highlighted because the team has shown both away and at home a maturity, and we're a team that can play with personality.
"There were many good games over the course of the entire season.
"I would say for example in the games against Liverpool, Manchester United, Fulham, and Hull.
"We've achieved many good results, but I would choose the game against Crystal Palace as the best because we showed a lot of character in that match, a lot of maturity a lot of personality.
"It was a difficult ground to play at because we were facing a Crystal Palace side that was in dire need of a lot of points, and they've shown how tough an opposition they are against other teams, so we did really well in that game."