Premier League: Mauricio Pochettino wants winning finish from Southampton
Mauricio Pochettino hopes his side can finish the Premier League season with a flourish by defeating Manchester United.
Last Updated: 11/05/14 2:10pm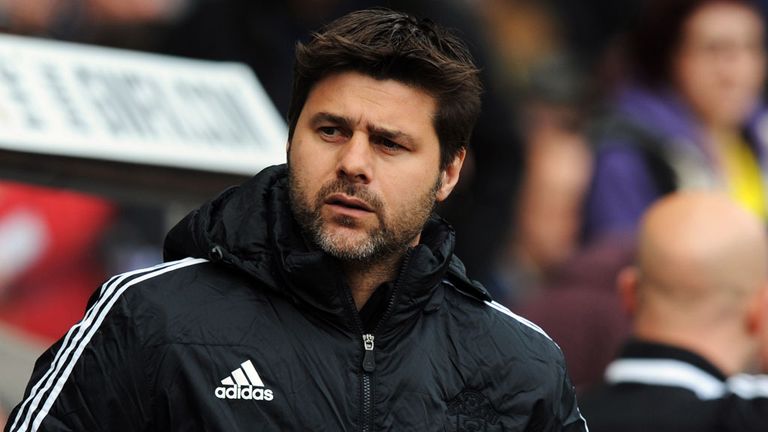 Saints are certain of an eighth-placed finish after a campaign which has attracted numerous plaudits but Pochettino does not want to end on a low note.
"We always want to win and get the three points and we want to have a very good performance on Sunday. There is no exception on Sunday," he said.
"Overall the season been fantastic. Brilliant. I am very pleased with the great season that we had.
"I think between December and January we went through a really bad run of results, we had several injuries we had to face perhaps we lost an important number of points throughout that bad run.
"It is not just that we won games but how we played in those games that please me.
"We have done an analysis of everything we have done since we arrived here and from the moment we arrived here the half of that season and this season as well.
"We have definitely seen a progress and an evolution of this team from the first season to this season.
"We are very happy and proud with how this team has performed especially throughout this second season."
Winning at Liverpool in September was Pochettino's highlight of the season.
"There were many great moments through the season, many amazing moments for this football club and also many bad moments," he said.
"There were many photographs and images taken and one of those could be that away win at Liverpool."
A win over United would be Saints' 16th of the campaign and Pochettino is looking forward to the ovation from fans.
He said: "There is the chance to see the supporters, to thank them for their amazing support throughout the season and for the supporters to thank and congratulate the players.
"They have been the main actors in making this amazing season possible."