Mauricio Pochettino wants Southampton's owners to take the club to next level
Mauricio Pochettino has called on the Southampton board to invest money in the club to take them to the next level.
Last Updated: 11/05/14 12:31pm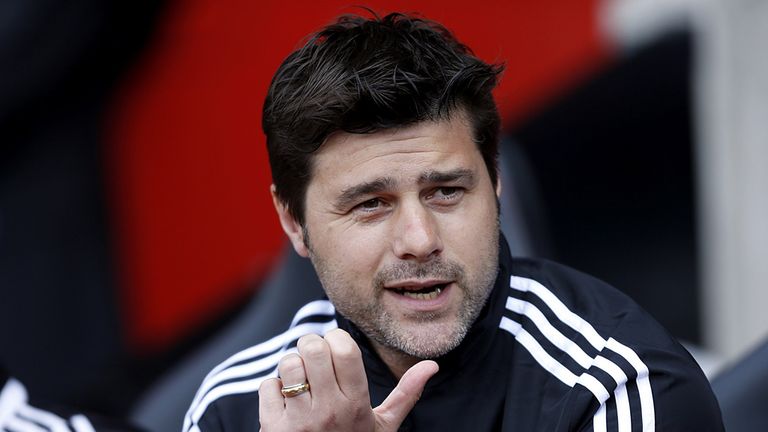 Southampton, who won promotion to the Premier League two seasons ago, are set to finish eighth in the table after a fantastic campaign at St Mary's this term.
Pochettino, who has been linked with a move away from Southampton this summer, has revealed he will hold talks with the owners to discuss their future plans as he wants to see the club continue their rise.
"It is clear right now that there's a project that is finishing. These five years are finishing," said Pochettino.
"The main goal was to promote Southampton to the Premier League. That has been done and now we start a new project.
"At the end of the season we will sit down, talks will be had and it will clear the air.
"If you look at the last ten years in the Premier League you will see it is always the same seven teams that finish in the top seven. Perhaps it's a different order but it's the same top seven.
"We have come as far as we could. We have done everything we could and our position this season is eighth place.
"The fact is we have been fighting against amazing top clubs such as Manchester City, a club that invests millions, that has amazing financial resources and the capacity also to generate even more money and financial resources.
"In order to try to reach their level we need to have a major international budget resourcing and try to match them on their own terms.
"That needs to be spoken about by the owner and by the president of this football club if that investment can happen."
Pochettino, who has just a year to run on his current deal, admitted he will sit down at the end of the season to sort out his future.
"Once the season has ended we will talk with the club and everything will be decided," added Pochettino.
"It's not the end of the season yet, there's still one more game left and once the end of the season comes then the talks will be had.
"The first thing that we need to do is analyse what has been happening at this football club and what is happening right now and see how far this football club can go.
"Everyone involved with Southampton, the whole club and the supporters, deserves to know."