Southampton midfielder Adam Lallana facing some 'big decisions'
Adam Lallana admits there will be some 'decisions to make' this summer as speculation grows over his future.
Last Updated: 13/05/14 2:36pm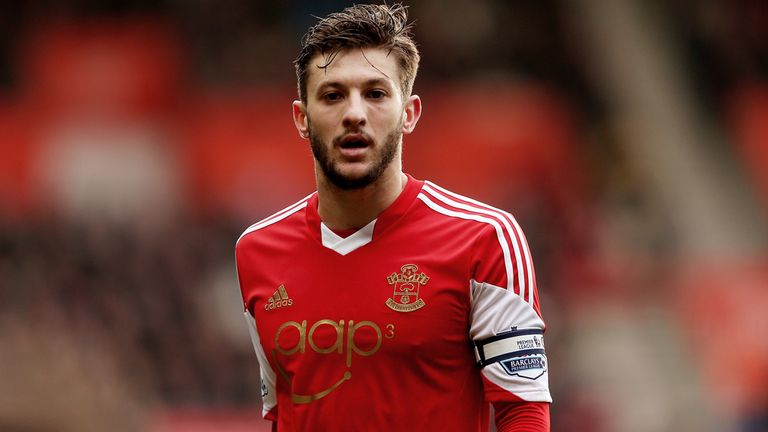 The 26-year-old's primary target is to challenge for the Premier League title and play in the Champions League but he insists he can achieve both goals with Southampton.
Lallana was this year nominated for the Professional Footballers' Association Player of the Year award and named in the team of the season, and is almost certain to be named in England's World Cup squad on Monday.
The Saints academy graduate has been heavily linked with a move to Liverpool and some interpreted the emotional nature of his speech at the club's awards night on Tuesday as a hint that his future lies away from St Mary's.
"I got emotional because it's been a journey that I couldn't have dreamed of - but I'm not saying that this is the end by any means," Lallana said.
"Obviously, with how well the club and its players have done, there are going to be some decisions to make in the summer, and maybe it all hit home a little bit when I was speaking.
"How far we've come in a short space of time is beyond anyone's belief. We've won our league, in our eyes, with where we've finished.
"We're now in a position where we have to sit down as a club and decide what is best and what's the right route to take, because we want to be a stable club - that's the main thing.
"We want to be competing in the Premier League for the next four or five years and forever longer."
Lallana is not the only big name to have been linked with a move away from Saints, with teenager Luke Shaw and manager Mauricio Pochettino also attracting interest.
"I just want to be honest," Lallana added.
"I feel I've been honest throughout my whole career and I want to be honest now to whoever I'm speaking to, whether it's the fans, the manager or anyone.
"Every fan would realise that there's big potential in our team and we have players who can go and play at a higher level - we proved that when there were 16 of our lads away on international duty.
"I'm certainly ambitious. I want to one day play in the Champions League and compete for the Premier League title, but I still feel like I'm the same guy I was when we were playing in League One and the Championship.
"I haven't changed my personality or changed as a person. It's a privilege to be in this position and I wouldn't change it for the world."