Premier League: Southampton's Adam Lallana has Champions League ambitions
Adam Lallana, who is being linked with an exit at Southampton, admits he has ambitions of gracing the Champions League.
Last Updated: 27/05/14 1:46pm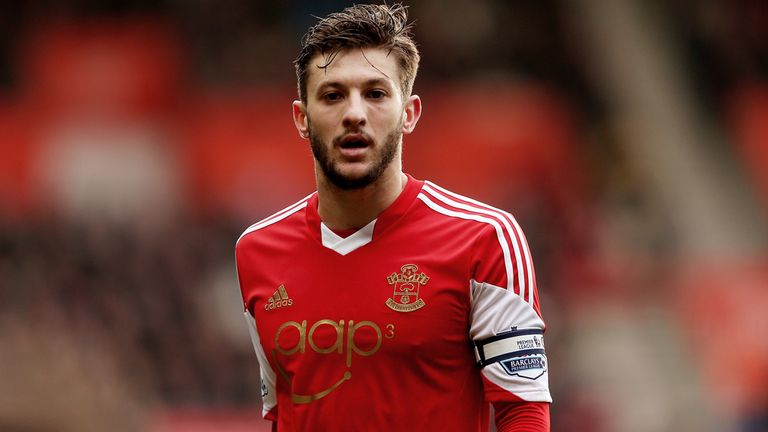 Liverpool, who fell agonisingly short in their bid to take the Premier League title in 2013/14, are believed to have already tabled a big-money bid for Lallana.
They will be back at European football's top table next season and are looking to recruit accordingly.
Brendan Rodgers believes Lallana would be a useful addition, with the talented forward having shown that he is capable of competing at the very highest level.
Eye-catching displays for Southampton have earned him international recognition, and the 26-year-old will form part of England's plans at this summer's World Cup.
On his hopes for the future, Lallana said in the Daily Mirror: "I'm ambitious. I have aspirations to play in the Champions League.
"Ever since I've played international football, you realise there's that other level to play at. It would be great.
"I went to a couple of the Champions League games last year and the feeling you get, the buzz, it's an unbelievable atmosphere. It's definitely a goal of mine to play in the Champions League."
Were he to take that step up, Lallana would complete a remarkable rise which has taken him from League One to the upper reaches of the Premier League in the space of three years.
He added: "I feel I've come a long way, it's been a special season, not just for me, but for the club as a whole.
"A lot of the lads, especially with the England call-up, have been recognised, and a record points tally and finishing eighth with the squad we have was a remarkable achievement.
"Personally, just to contribute to that and getting my England call-up and obviously being in the World Cup squad is a dream come true. That has topped it all off.
"It's a combination of a lot of things but it's been thoroughly great to play for Southampton this year with a lot of the English lads."