Premier League: Matt Le Tissier backs Southampton to continue progress under new management
'His biggest asset was probably the team spirit that he got going at Southampton...'
Last Updated: 28/05/14 9:11am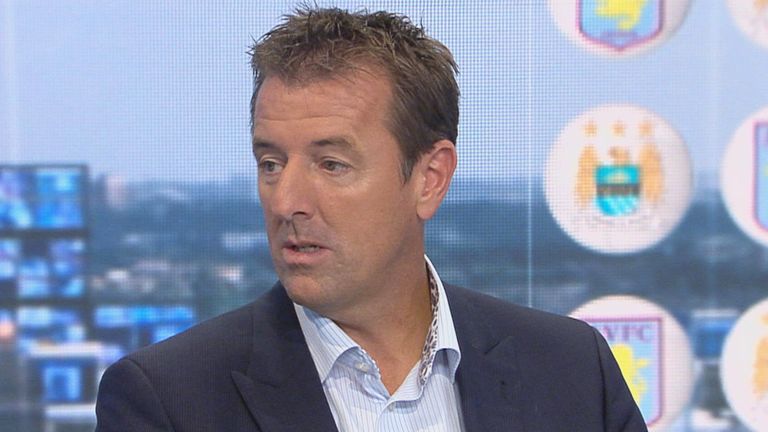 Pochettino leaves St Mary's after two impressive seasons, finishing 2013-14 in eighth place in the table and producing performances that led to a number of players securing places in England's World Cup squad.
Spurs chose him as their long-term replacement for Tim Sherwood but Le Tissier feels the club will be able to recover from their disappointment over his departure and not miss a beat in 2014-15.
Le Tissier told Sky Sports News: "Mauricio has done a pretty good job there so it is a bit of a blow, but you have to look at it positively - this is a chance for another manager to come in and inherit what is a very stable football club.
"We may lose one or two players but there should be funds available for a new manager to come in and build a new squad, so we go again.
"This football club has sold many players down the years and has been written off many times, yet we have still come back and we were eighth in the Premier League last season - there is no reason we can't do it again."
Positive
Le Tissier expects Tottenham's style to change under Pochettino, who was often praised for the offensive tactics he employed at St Mary's.
He added: "He's certainly a very positive manager in the way he wants to play the game. They will certainly enjoy a lot of possession during football matches.
"I think his biggest asset was probably the team spirit that he got going at Southampton. All the players bought in to his philosophy and he got respect from every player at the football club.
"That showed in the spirit on the field, they had total belief in what he was doing and there was a bond there despite people thinking he didn't speak the language. He's been speaking English to the players for a long time.
"A lot of them will be disappointed and I can remember back in my time being absolutely devastated when Alan Ball left. I had a fantastic relationship with him and when he left to go to Manchester City it was a huge blow.
"But they will have a new manager they will try to impress and at the end of the day you sign a contract with the club, you aren't contracted to the manager. Players and managers will come and go but the club and the fans will always be there and they are the main part of the football club."
As to Southampton's next appointment, Le Tissier added: "I think the most important thing is maintaining the way we've been playing so we'll be looking for a manager with similar philosophy to Mauricio.
"I think Les Reed is probably going to be the guy choosing the new manager and it's a big call but it would be best for the club for him to have a similar philosophy so it's not too much trouble for the players to adapt."