Southampton midfielder Steven Davis rues Mauricio Pochettino exit
Southampton midfielder Steven Davis admits losing manager Mauricio Pochettino to Tottenham has rocked the club.
Last Updated: 29/05/14 5:17pm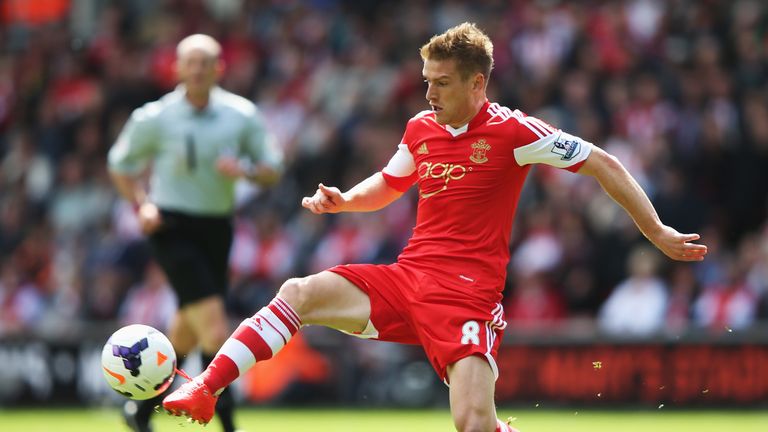 The former Argentina centre-back accepted an offer to switch to White Hart Lane after an impressive campaign with the Saints, and Davis has praised the impact he had on the club during his year-and-a-half at the helm.
"It's a blow for everybody to lose him, you can't really get away from that, and the players all loved working for him," said the Northern Ireland captain.
"He pushed us on from where we were at before he came in; everyone personally improved, results improved as well and things were looking bright for the future.
"It's disappointing but at the same time I don't think it will affect the club in terms of progression because there is still a lot of growth left in the team.
"The club has come a long way in the last five years and the blueprint has been evident under each and every manager.
"There is no reason why that should stop now and everyone will want to get going forward to achieve our goals."
Pochettino's departure has intensified speculation that the St Mary's club will lose their star players over the summer - with key men such as Adam Lallana, Jay Rodriguez and Luke Shaw all tipped to join clubs offering European football.
But Davis said: "I'm sure the owners will be doing their utmost now to get the best person possible in and ensure the we can keep the squad together.
"There's obviously rumours even before the manager left and that was well documented but that was based on us having a really good season.
"You can't stop that and it's always difficult if a top four club comes in to keep a hold of them, but I always felt all the players bought into what the club is trying to achieve and everyone is happy there.
"I hope that is still the case and all the lads really enjoy working with each other and trying to push the club forward."