Transfer news: Liverpool target Dejan Lovren reports back for Southampton's tour of Belgium
Last Updated: 13/07/14 4:49pm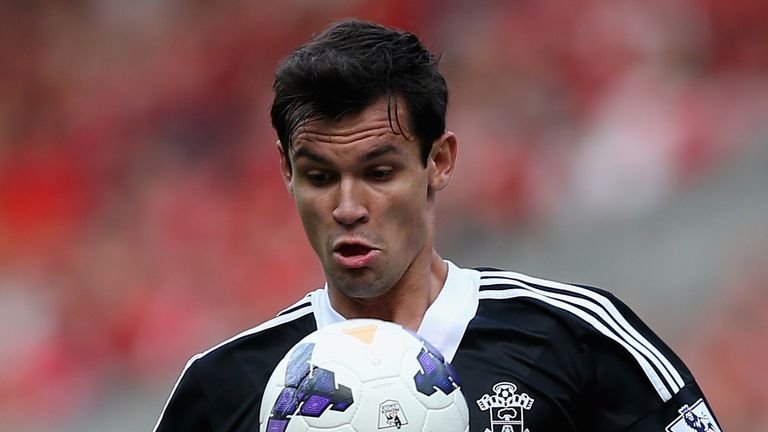 Liverpool target Dejan Lovren has reported back for pre-season with Southampton, with his future still unclear.
The centre-half has gone public with his wish to join former team-mates Rickie Lambert and Adam Lallana at Anfield, but Southampton have rejected a £20million offer.
New Saints manager Ronald Koeman made it clear this week he expected Lovren to return for the tour of Belgium after a post-World Cup break.
And a picture on the club's Twitter feed showed the Croatia international arriving in Europe with the rest of the squad.
Speaking on Friday at his first official press conference since succeeding Mauricio Pochettino, Koeman could not guarantee Lovren would start the season at St Mary's.
He said: "Of course you'd like to have all the players in the squad happy to be at Southampton. If there is a different opinion we will speak about it and finally the board has to make a decision."
Lovren had earlier criticised Southampton for failing to keep him informed about Liverpool's interest.
He said: "At this point, I don't know what I'll do and I don't like it. Frankly, my head is already at Liverpool. They are one of the biggest clubs in the world."